Summer English Language Program

Spend your summer improving your English language skills and experiencing campus life at Mount Royal University in Calgary, Alberta, Canada.
About the program
Our four-week Summer English Language program is designed to help build your communication skills through a combination of language and specialized training. Enhance your knowledge and competency of the English language, practice intercultural skills, experience campus life and enjoy summer in Canada. Classes are taught by experienced TESL certified instructors.
Four weeks: July 2 - 26, 2024
Approximately 80 hours of classroom learning
$3,600 CAD (with MRU accommodation)
$2,650 CAD (program only)
Please note: Fees for 2024 are subject to change

Program quick facts
Personalized learning in small class sizes (maximum of 16 students per class)
Accredited by Languages Canada and taught by TESL certified instructors
Experience campus life and Canadian culture
Meet students from around the world and practice your intercultural skills
Take part in weekly field trips and social events
Earn a certificate of completion
Designed for mid-level English learners ages 18+

In the classroom
Classroom instruction is focused on fluency and accuracy of the English language. In addition to classes that cover language skills and strategies for communication, you have the choice to study modules on specific topics, such as current events, social justice and digital media.
Your learning may include using state-of-the-art resources at the MRU Library and immersing yourself in cultural experiences in partnership with the Iniskim Centre.
Costs
Program and MRU Residence accommodation: $3,600 CAD1
Includes:
tuition and materials
local transportation
field trips and excursions
accomodation in self-catering townhouse-style residence on campus
airport pick-up and drop-off at scheduled times
Program only: $2,650 CAD1
Includes:
tuition and materials
local transportation
field trips and excursions
1 Mandatory health insurance fees are paid separately. The cost is approximately $60.
Please note: Fees for 2024 are subject to change. 
Live on campus
You can choose to live on campus in MRU Residence during the program. Our four-person, townhouse-style residences include private and lockable bedrooms so you will always have your own space.

Trips and social events
The learning doesn't stop when you leave the classroom. Throughout the program, you will take part in weekly field trips and social events. Experience Canadian culture and explore the beauty of Alberta while testing out your English language skills. Weekend trips may include visiting the Calgary Stampede, Banff National Park and Drumheller.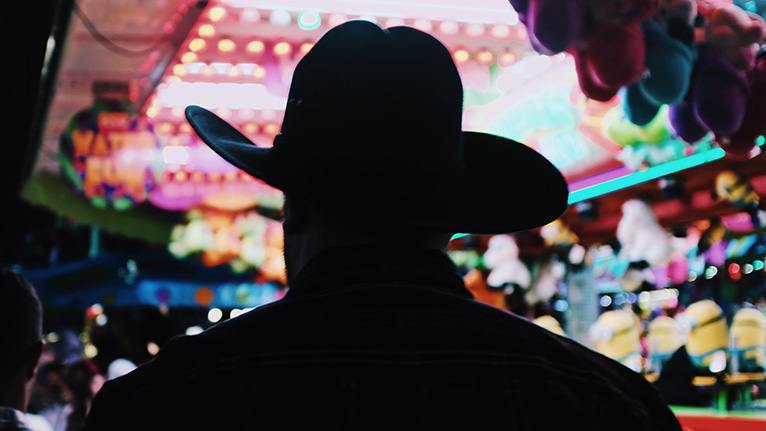 Calgary Stampede
The Calgary Stampede is an annual rodeo, exhibition and festival held every July in Calgary. It attracts tourists from around the world and includes a parade, concerts, chuckwagon racing, food trucks and more. Experience the Calgary Stampede and see for yourself why it is called The Greatest Outdoor Show on Earth.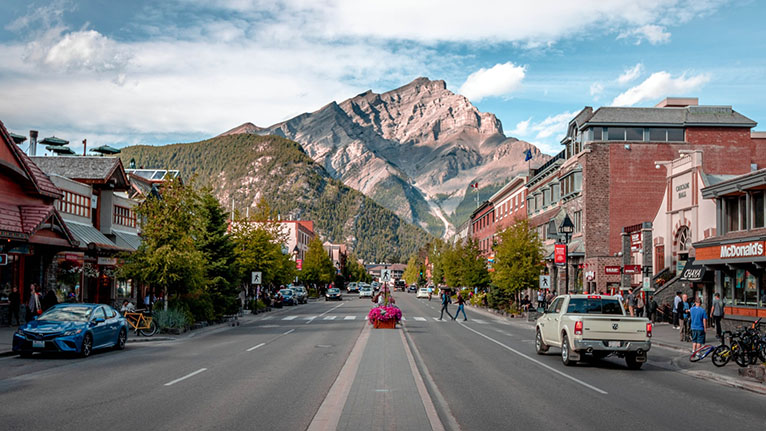 Banff National Park
Located in the Rocky Mountains, Banff National Park is Canada's oldest national park. It offers incredible natural scenery and plenty of options for outdoor adventures. From alpine lakes and glaciers to towering mountain peaks, there's so much to see, do and explore.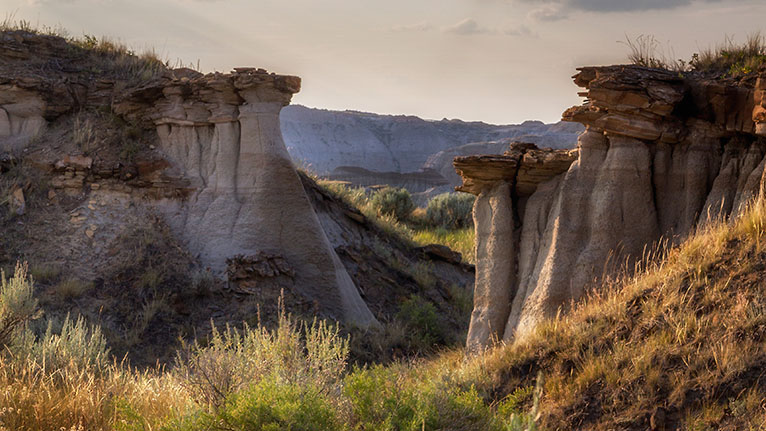 Drumheller
Known as the Dinosaur Capital of the World, Drumheller is home to the world-class Royal Tyrrell Museum and the world's largest dinosaur statue. Located in the Canadian badlands, Drumheller is also known for its unique landscape which includes hoodoo formations and the Horseshoe Canyon.
Student life at Mount Royal
For over 100 years, Mount Royal has been dedicated to offering quality education to students from around the world. Spend your summer improving your English language skills and experiencing Canadian culture in a safe and supportive environment. Our campus offers quick access to a recreation centre and pool, state-of-the-art library, a doctor's office, pharmacy and more. There are also nearby grocery stores, restaurants and shopping centres that can be easily accessed by Calgary transit.

Get to know the city of Calgary

Largest city in Alberta, Canada
More than 1.6 million people call Calgary home

A diverse city
Calgary has people from over 200 ethnic backgrounds

Close to world-class tourist destinations
Day trips from Calgary can take you to amazing places such as Banff National Park and Drumheller

Sunny weather
Average daytime high in July is 24 degrees Celsius

Extensive parks and pathways
Calgary has the largest network of bike paths in North America with more than 905 km of paved paths and 95 km of trails
How to apply
Fill out the application form and email your completed application to mrulanguages@mtroyal.ca. The application deadline is May 15, 2024.
Refund Policy for Summer English Language Program 2024:
If the program is cancelled, students are eligible for a full refund.
There is a $150 non-refundable application fee included in the program costs.
To be eligible for a refund, students who withdraw must provide written notice by email to mrulanguages@mtroyal.ca before May 31, 2024.
Refund requests will not be considered after May 31, 2024.
Refunds take two to three weeks to process.

Are you coming to MRU with a group?
Contact us to book a virtual pre-arrival orientation to meet our team and get to know Mount Royal campus. Learn how to prepare for your trip and what to expect when you arrive in Calgary.
Contact us
For more information, email mrulanguages@mtroyal.ca or call +1.403.440.5100.