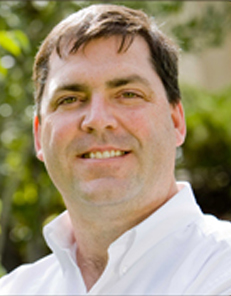 Todd Nickle Memorial Fund
Professor Todd Nickle was an experienced, generous, and enthusiastic teacher. He was a valued part of the Mount Royal family, a colleague and a friend. Todd was generous, funny, caring and would go out of his way to help his colleagues and friends. While his passing in August 2021 is uniquely sad, it provides an opportunity to honour the person we have lost, to further the care and respect we maintain for each other, and to consider the meaningful ways that Todd's memory can live on. 
Todd completed bachelor's and master's degrees at the University of Calgary, and earned his PhD in Botany at Oklahoma State University. One year later (in 1999), he joined Mount Royal as a faculty member. Todd noted, "I didn't start out wanting to teach, but as I pursued my PhD and master's — there is working with students throughout that — I found that's where I lit up. That's where I had opportunities to be creative and make analogies and be challenged and talk back and forth. I kind of fell into it."
He excelled at teaching, bringing science to life in inventive, creative ways; he relished challenging his students and engaging them in authentic activities to connect their studies to real life. And he set aside remarkable amounts of time for his students (office hours? "By appointment or just stop by!"). For Todd, student learning was a journey of transformation.
In 2012, Todd was among the first group of faculty members to be promoted to full Professor, and in 2015 he received the Distinguished Faculty Award, after being nominated by students and colleagues. Everything about Todd's career reflected his passion for undergraduate teaching. He gathered a group of biology educators and shepherded an official society: the Alberta Introductory Biology Association (AIBA, later renamed the Undergraduate Biology Educators of Alberta UBEA). He was a textbook author, an early adopter of educational technology, and was constantly innovating and experimenting with teaching techniques and assessment strategies.
At the wish of the family, donations will be used to support a scholarship in Todd's name.