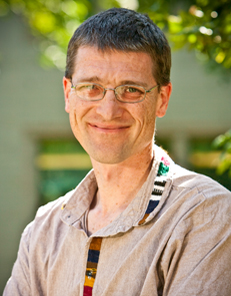 David Bird
Education:
PhD (University of Calgary)

Position:
Associate Professor and Associate Dean, Research

Office: B344B
Office hours: Contact my email for an appointment

Phone: 403.440.8750
Fax: 403.440.6095
Email: dbird@mtroyal.ca

Main areas of scholarly interest and/or expertise: David Bird's area of interest is in cell and molecular biology. In particular, he is studying how plants transport the surface lipids that make up the protective cuticle of the plant. The plant cuticle is essential for limiting water loss and defence from insect and microbial attack. The lipids that form the cuticle are synthesized inside epidermal cells and are subsequently shipped to the surface in a process that is not well understood.
Current research interests / Current Work: Dr. Bird is currently working on ABC (ATP-binding cassette) transporters, a set of related proteins that appear to be responsible for exporting cuticular lipids out of the cell on to the surface.
Instructor Profile: Dr. Bird teaches courses in Genetics, Molecular Genetics, Cell and Molecular Biology and Plant Biology.