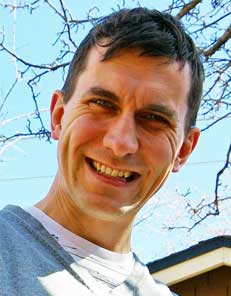 Jon Mee
Education:
PhD (University of British Columbia)

Position:
Assistant Professor

Office: B344E
Office hours: Contact my email for an appointment

Phone: 403.440.5150
Email: jmee@mtroyal.ca
Dr. Jon Mee's areas of scholarly interest include fish ecology and evolution, conservation genetics, biogeography, and evolutionary genomics. He is also interested in how students learn, and has begun investigating the effects of students' prior knowledge on learning. Whereas Jon's passion for biology is driven by getting out into the field (mostly around freshwater), he is also excited by discoveries made in the lab or while analyzing data and models on a computer.
Current research projects: the effects of prior knowledge on undergraduate student performance and confidence; the roles of conditionally neutral mutations in the process of local adaptation; the effects of climate change on fish species distributions; the persistence of asexually reproducing fish populations.
Current teaching: The Evolution of Eukaryotes (BIOL 1204), Conservation Biology (BIOL 3108), Current Topics in Evolution and Ecology (BIOL 4301), Molecular Ecology (BIOL 4310).