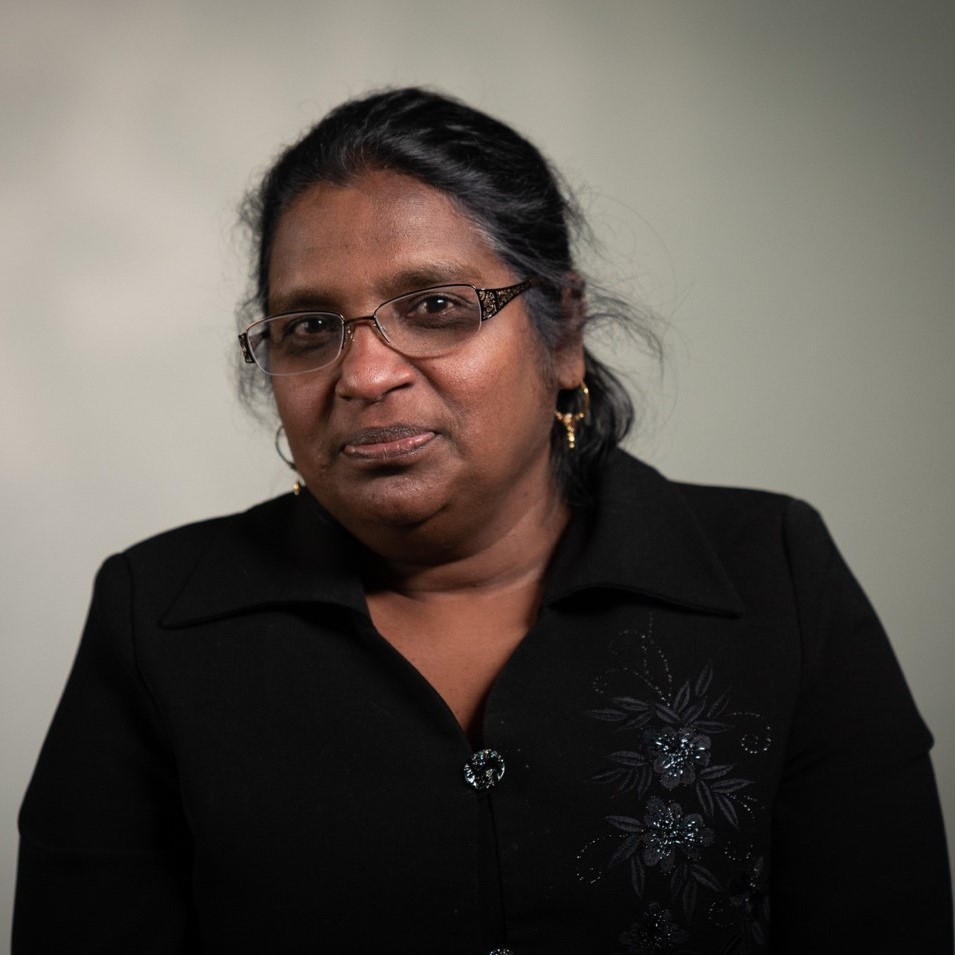 PAMINI THANGARAJAH
 has
 played a leadership role in the creation of a minor in mathematics, minor in mathematics for elementary education 
and the creation of several successful courses for these programs
.
She enjoys working with students on undergraduate research, as well as presenting 
at conferences.
Her research 
interests are in the areas of 
algebra, representation theory, invariant theory, mathematics education, 
a
nd data envelopment 
analysis and 
have
 been recognized by the American Mathematical Society (AMS). Pamini 
is a
reviewer for Mathematical Reviews,
 high-quality journals and 
conferences and
 has 
reviewed several 
textbooks published by leading publishers. 
Pamini has
 authored 
t
hree
widely viewed 
creative commons licensed foundational 
texts, has created 
many learning resources and 

open educational
 resources (OER) 

which she enjoys
 contributing to and adopting in her classes.
She has been the recipient of the 
Provost's Teaching and Learning Enhancement Grant
 3 years in a row (
2017, 2018 & 2019). In 
2018, she received the prestigious
 Distinguished Faculty Award and 
the 
Open Education Champion Award by the Student Association of Mount Royal University and in

 2018 and 2019, she received 
the NSERC PromoScience grant.
Pamini is a co-organizer of Alberta Mathematics Dialogue, (2004, 2011, 2016, and 2020) as well as
 one of the organizers of Explore STEM,
a one-day conference for grade nine girls in Calgary and area, 
aimed at increasing their awareness of the fun and exciting career opportunities 
available to them in the Science, Technology, Engineering and Mathematics (STEM) fields.