Message from the Dean, Jonathan Withey, DPhil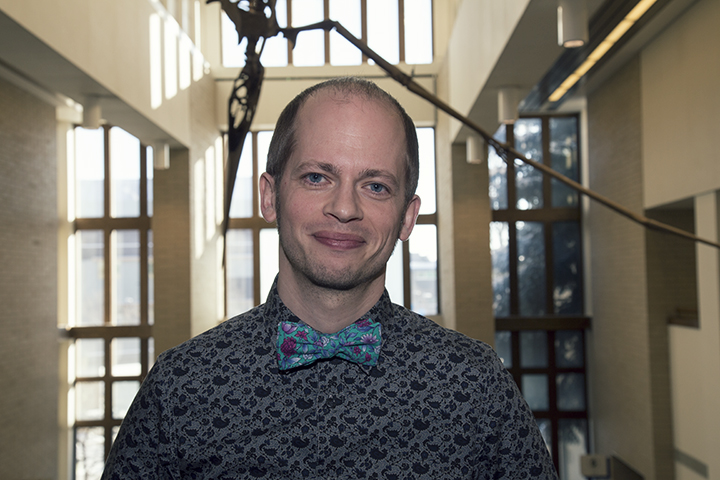 The Faculty of Science and Technology aspires to be the first choice for students with a passion for inquiry and creativity. We care deeply about the way we educate our students.
Our four departments offer a diversity of programs in the physical sciences, life sciences, computer science and mathematics. We are proud of our Aboriginal Science and Technology Education Program, which supports Indigenous students enrolled in, or seeking admission into, the Bachelor of Science or Bachelor of Computer Information Systems degree programs.
The learning experience we provide is stimulating and challenging, and is highly personalized for both faculty and students. Faculty use imaginative and innovative approaches to communicate curriculum and to bring the subject matter to life.
Our faculty are engaged in impactful research and scholarship. A key focus is on the integration of this research and scholarship with teaching. Through such integration, faculty create opportunities for students to be engaged and involved, and to flourish.
In addition to credit courses which provide invaluable fieldwork and research experience, there are opportunities to work directly alongside faculty in their particular areas of expertise. These opportunities provide students with unparalleled potential for exploration of ideas, and exposure to the process by which new knowledge is discovered. Whatever its nature, the value of an early research experience cannot be overstated.
Within the Faculty of Science and Technology, students are free to respond to the interests and passions that bring them to Mount Royal University, while also having the opportunity to embrace much which is unfamiliar, and to address the questions that excite them the most.
We take great pride in advancing the University's fundamental vision: to provide all of our students with an exceptional undergraduate educational experience. As a Faculty, our overriding goal is to equip students with the skills needed for success in any environment - whether it be during their time as an undergraduate student at Mount Royal University; or subsequently as a graduate student or a student in a professional program at another university; or as an individual seeking to advance their career.
Our students, alumni, staff and faculty are leading change and achieving remarkable things, their actions rooted in their education in science and technology. The broader community supports these achievements, influencing the teaching and learning environment, and providing enriching career paths for students upon graduation.
As Dean, it is a pleasure to support faculty, staff and students, and to engage with the community, as we continue to build and shape the future of the Faculty of Science and Technology.
All good wishes,
Jonathan M. Withey, DPhil
Dean, Faculty of Science and Technology