Vice-President, Students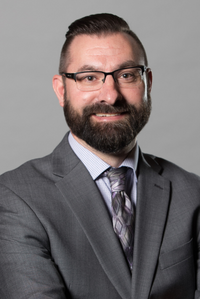 Phil Warsaba, Vice-President, Students joined Mount Royal University in 2011 and, over time, his portfolio has evolved to include Enrolment Services, International Education and Student Affairs.
Phil's extensive experience in strategic enrolment management and services for students has been honed through teaching and research roles, as well as through administrative and senior management positions, at Carleton University and the Northern Alberta Institute of Technology.
Phil holds a Bachelor of Arts (Combined Honours) in English Language & Literature and Linguistics & Applied Language Studies (1999) and a Master of Arts in Applied Language Studies (2004) from Carleton University. A recipient of the 2017/18 Mount Royal University Distinguished Administrator Award, Phil is unwaveringly committed to transformative change and to fostering a sustainable campus life environment that supports the satisfaction and success of students, staff and faculty.
Associate Vice-President, Student Experience and Success
Chris Rogerson
University Registrar & Associate Vice-President, Enrolment Management
Geri Lynn Gouglas
Our Services
The focus of the Students division is to serve and support the academic and non-academic growth and development of students. Our strength is in our approaches to peer-to-peer learning and student leadership by empowering students to work collaboratively with service areas and other students to grow holistically as individuals.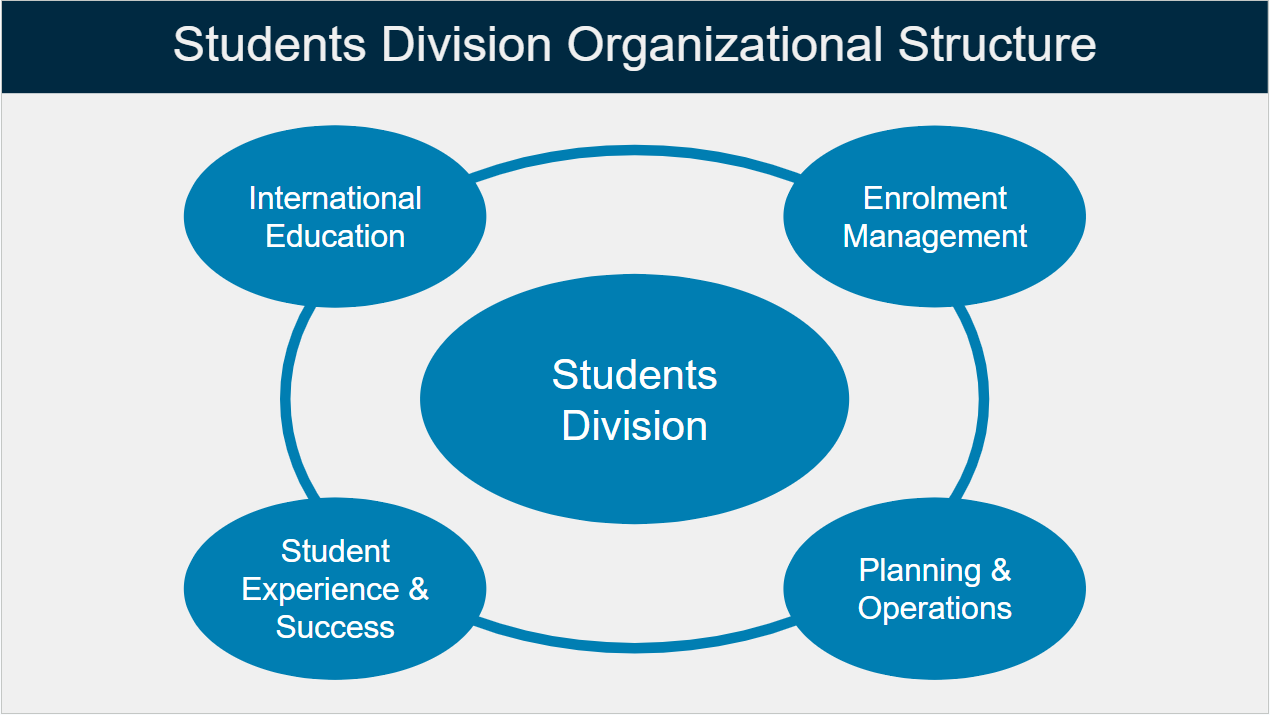 International Education
Development and implementation of internationalization efforts at MRU 




Institutional partnerships




Leads and supports internationalization initiatives




Facilitates student development through the delivery of study abroad opportunities and international student services



Enrolment Management
Enrolment services that support students from admission through graduation 




Influence course planning and delivery, curriculum approval, program and policy development, and Strategic Enrolment Management (SEM)



Student Experience & Success
Develops and delivers seamless integrated services that facilitate students' transitions to university and that engage and support students throughout their studies  




Advocates for students' rights and responsibilities




Influences the campus' approach to, and support of, student mental health and student success  



Planning & Operations
Enhance the impact of all Students division departments 




Best practices and processes that support strategic objectives



Represents Division interests in complex multi-divisional projects