Funeral Service Instructor Bios
Matt Adolphe | Patrick Church | Steve Dhillon | Oliver Foster | Shannon Geoffrey | Keith Jungwirth | Abraham Oniku | David Root | Brett Watson |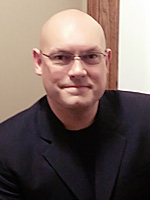 Matt Adolphe teaches Business Communications through online distance for the Centre for Credit Extension, Faculty of Continuing Education and Extension. Also, he teaches a variety of leadership and professional communication courses for SAIT. He holds a B.A. in Indigenous Studies and History form Laurentian University, and an M.A. in Communication Management form the University of South Australia.
Beyond teaching, his professional life has been punctuated with experiences as a political organizer, volunteer, career coach, consultant, actor, radio DJ, studio musician, speech writer, and media presenter (the first English speaking TV news presenter in Macao). Moreover, he was a founding member of the Metis Nation of Ontario in 1993.
---
Patrick Church BA, MTS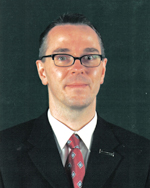 Patrick Church was born and raised on a farm in the Drumheller area. Patrick completed a Bachelor of Arts in History (University of Alberta) and a Master's degree in Theology and Philosophy (College of Emmanuel and St. Chad at the University of Saskatchewan). In 2000, Patrick began his studies with the Funeral Director and Embalmer Certificate with Mount Royal University. Patrick has been licensed in Alberta, Ontario and Manitoba, serving as a funeral director, embalmer and manager. He also has had the opportunity to work as an embalmer in Japan. He is a firm believer in the Mount Royal University programs and has taught Business Practices, Embalming Theory, Funeral Directing, and the Laws and Regulations course.
---
Steve Dhillon PEng, MBA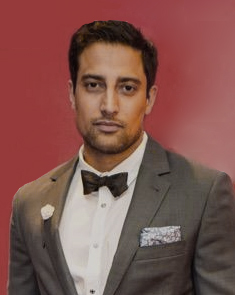 Steve Dhillon joined Mount Royal University in March of 2015 as an instructor for Business Strategies (formerly known as Entrepreneurship) in the Funeral Service Programs. He is currently an Academic Expert in the Faculties of Business and the Faculty of Science in the Centre for Architecture.
He earned his Mechanical Engineering Degree from University of Alberta in 2000 and went on to earn his MBA at Athabasca U in 2006.
His previous academic experience includes Instructing and Course Development work in the areas of Strategic Management, Accounting, Organizational Analysis and Economics at Grant Macewan University, SAIT and NAIT. He has also held posts of Academic Expert and Course Development duties at Athabasca University in the faculties of Business and Architectural Sciences
Before his work in Academics, Steve worked as an Engineer in both the private and public sector. He has sat on the Board of the John Howard Society and continues to operate his consulting practice catered to Strategic Planning and Immigration issues in construction and manufacturing in Alberta.
---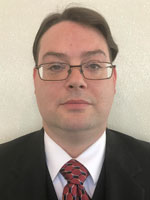 Oliver Foster
Oliver Foster was raised primarily in St. Albert, Alberta. He attended Mount Royal and graduated from the 2 year Funeral Director & Embalmer Certificate program. Oliver obtained his first job in the profession and became a licensed Funeral Director in 2007. He drove from Calgary to Edmonton almost every day so that he could make funeral arrangements and embalm.

In 2009, Oliver joined McInnis & Holloway as a funeral attendant. In 2010, he received his Embalmer licence and moved into the position of a full time embalmer with McInnis & Holloway. Oliver has been in the embalming suite for 7 years and joined Mount Royal University as a practical lab instructor in 2014.
---
Shannon Geoffrey, B. Admin.

Over the past 10 years, Shannon's primary focus has been in the field of conflict resolution. She served as a mediator and mentor for the Civil Claims Mediation Program with Alberta Justice and has been actively instructing both classroom and online courses within the Conflict Resolution Certificate program at Mount Royal University. In addition, she spent a couple of years working as the Program Director for Community Mediation Calgary Society and was instrumental in creating their workshop series.
Shannon holds a Bachelor of Business Administration from the University of Athabasca (Organizational Behavior), a diploma in Business Administration (Human Resources), Extension Certificate in Conflict Resolution and a Certificate in the Adult Educator Seminar Series. She is currently completing her Master's of Distance Education and plans to finish the program in the spring of 2015.
Currently, Shannon is working at Mount Royal as a Program Coordinator within Business and Professional Education. She uses her conflict resolution skills constantly to improve communication and processes with colleagues, instructors and stakeholders. A large part of her role focuses on program development and administration.
---
Keith Jungwirth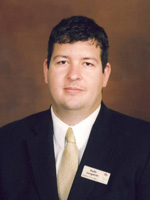 Keith Jungwirth grew up in rural Saskatchewan eventually moving to Calgary for work and school. He graduated from the Mount Royal Funeral Director and Embalmer program in 2005 and started working at Pierson's Funeral Service. After gaining his Alberta licenses, Keith moved primarily into the embalming aspect of Pierson's. He started instructing lab groups for Mount Royal University in 2008 and is also one of the embalming licensing examiners.
---
Abraham Oniku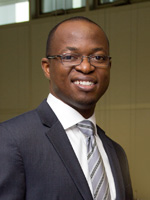 Abraham Oniku teaches Microbiology for the Funeral Service Education programs. He joined the Funeral Service program in 2013 and has been an instructor since 2014. Abraham is originally from Lagos, Nigeria and immigrated with his family to Calgary in 2013. He possesses a PhD degree in Molecular Microbiology from the University of Kent in the UK and has extensive experience teaching science at both the High School and University level.

Abraham has five scientific publications in reputable journals to his name in the field of Microbiology and has given oral presentations of his work at numerous international conferences. He currently works within the pharmaceutical industry as a consultant.
---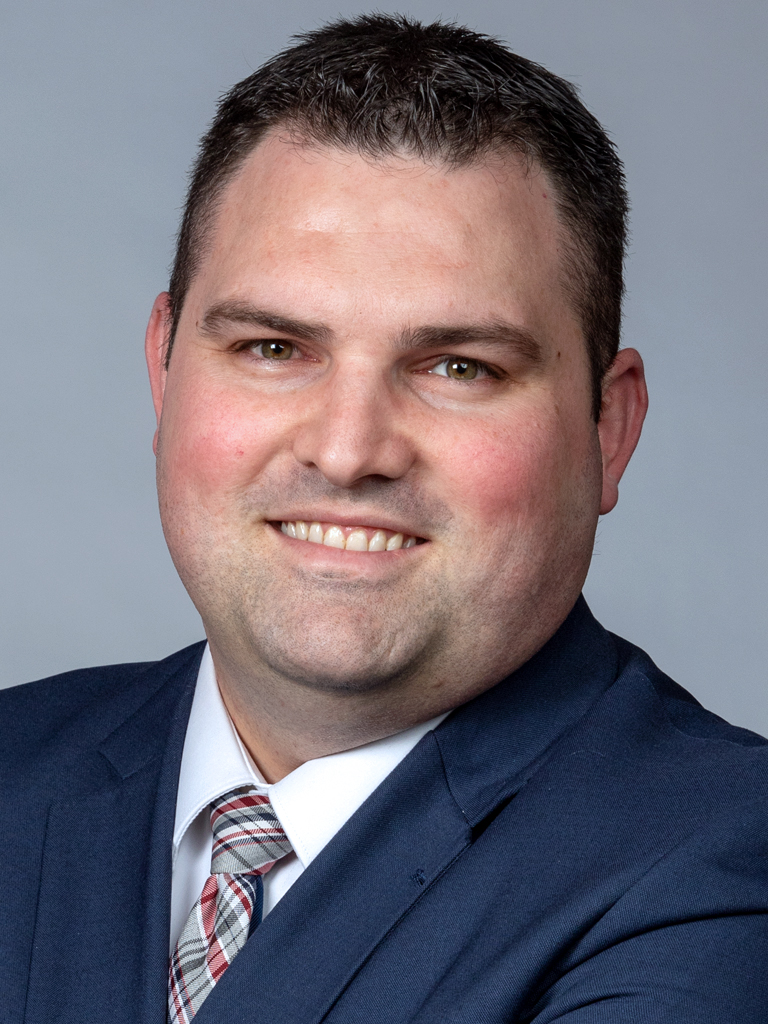 David Root

David Root was born and raised in Calgary. He was born into the Pierson family that runs Pierson's Funeral Service, so has been around the funeral profession his whole life. After serving a mission for his church in California, he started his Bachelor of Science Degree at Mount Royal and worked part time at the funeral home. After about six months, he decided to transfer to the Funeral Director program and licensed as a Funeral Director. He currently manages Pierson's Funeral Service and teaches the Introduction to Funeral Service, Embalming Theory and Funeral Directing courses. He is a member of the Alberta Funeral Service Association and is involved in selected independent funeral homes. He has also served on the advisory board for Mount Royal since his graduation.
---
Brett Watson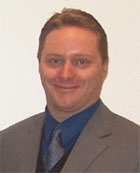 Brett Watson has instructed at Mount Royal in various capacities since 2000. His primary focus has been instruction in Embalming Theory, Restorative Art and Embalming Practicum (labs).
He started his career in funeral service in 1991 by graduating from the Alberta School of Mortuary Science (precursor to Mount Royal's Funeral Service Education) under the instruction of the Cincinnati School of Mortuary Science. Brett's career began in his home town of Nipawin, Saskatchewan but much of his professional experience has been spent in Southern Alberta, managing various funeral homes including his current position at South Calgary Funeral Centre.
He has served on various committees with the Funeral Service Association of Canada (FSAC), participated on the board of directors with the Alberta Funeral Service Association (AFSA) and was President of AFSA from 2003 - 2005. Brett is also accredited with the Academy of Professional Funeral Service Practitioners (APFSP).