Be Challenged. Be Connected. Be Inspired.


Be Challenged. Be Connected. Be Inspired.
17th Annual MRU Human Resources Breakfast
Thursday, Nov. 18, 2021 | 8 - 10:00 a.m.
Online
Rethinking Assumptions
How might we all reconsider assumptions and ways of working that we have taken for granted for the better part of the last 50 years
Tickets on sale now.

Online networking and keynote presentation by renowned culture strategist, people leader and published author, Lorne Rubis.  Lorne will also moderate a panel discussion with industry HR leaders Neil Hunter (Deloitte), Leah McLaughlin (Swoop), Janeen Speer (Benevity) and Krista Pell (Cenovus Energy).
Cost:
General ticket: $35
Student: $25

Mount Royal University Students get free admission. Please have your student email or student ID number ready

Table of eight is $300 per table (table purchase includes sponsoring two Mount Royal students to join your table (your six guests + two Mount Royal students) for table purchase, please contact Shelley Rathie directly at 

srathie@mtroyal.ca

Proceeds from the breakfast supports various Human Resources student and program initiatives at the Bissett School of Business.

Meet & mingle with HR professionals, Bissett School of Business HR students & frontline managers at the 17th Annual Virtual MRU Human Resources Breakfast.
This event offers: 
Interact with HR professional who are leaders in their industry

Meet new graduates / incoming HR professionals – get an inside track on who to hire

Hear about assumptions HR industry leaders are rethinking 

Hear the latest trends about the new normal at Calgary's own Deloitte, Swoop, Benevity and Cenovus Energy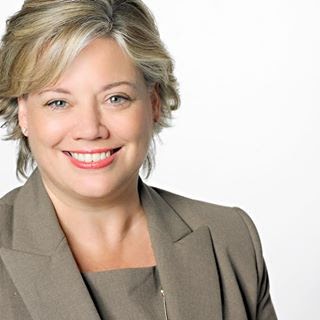 Shelley Rathie, CPHR, MBA, LLM


Assistant Professor, BIssett School of Business


Chair - MRU HR Partnership Council 
If you found your way here, thank you!
Your interest in the Human Resources program at Mount Royal University, and our amazing HR students, does not go unnoticed! 
MRU's 17th Annual (albeit we were on hiatus last year) Virtual (new format) HR Breakfast is a long standing tradition in Calgary.  This event brings together passionate HR Leaders and practitioners with emerging HR professionals (MRU HR students) for networking, problem solving and community building. 
We are thrilled, this year, to launch our event on a virtual platform.  This past year has taught us many things, and most importantly is that we can stay connected even though we are physically distant.  Having our "breakfast" on a virtual platform allows you to attend from the comfort of your own home or office, whether that be in Calgary or beyond.  Just think - no parking and no commuting. .  Just quality time spent with other like-minded  HR professionals. 
We are excited about our superior lineup of HR professionals.  Hear renowned author and HR Leader Lorne Rubis give the keynote address on "Rethinking Assumptions".  Following the keynote Lorne will facilitate a panel discussion with leading HR experts in their field:  Neil Hunter (Deloitte) Leah MacLaughlin (Swoop) Janeen Speer (Benevity) and Krista Pell (Cenovus Energy).
By purchasing a ticket to attend this event, you are supporting MRU's HR students.  All proceeds from ticket sales go directly towards scholarships, sending students to the HRC West Case competition, and supporting students with networking events and other opportunities to launch their career.  Your interest in attending the breakfast plays a vital role in assisting MRU to provide the best quality and industry relevant education.  
From the bottom of my heart, I thank you for your support in purchasing a ticket.  This support is invaluable in more ways than you can imagine. 
Thank you to the amazing HR Breakfast organizing committee for their incredible work.
Avi SIdhu - Post Secondary Coordinator, CPHR ALberta

Geordie MacPherson - Director, People and Technology, Tundra Process Solutions 

Polina Naidich - Talent Development and Sr. Analyst, Tenaris

Dani Dapula - MRU HRSS Vice PResident & MRU HR Student

Stacey is - MRU HRSS President & MRU HR Student

Naifa Abdullah - Administration, MRU HR Faculty Department