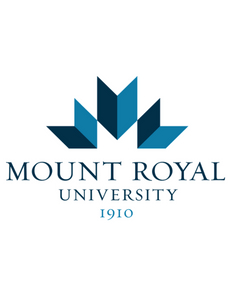 Laura Hauck, PhD
Academic Title: Contract Faculty
Education:
PhD, University of Waterloo
MSc, University of Waterloo
BSc, University of Waterloo
Contact Information:
Office: TBD
Email: lhauck@mtroyal.ca
Phone: TBD
Dr. Hauck has been an instructor at MRU since 2014 teaching courses in GNED, BIOL, PHYL, and HPED. She is interested in age-related changes that affect balance and mobility. Her research in psychomotor behaviour is focused on fall prediction and prevention in older individuals, combining knowledge and techniques from the fields of neuroscience, biomechanics, physiology, motor learning, and psychology.
Areas of Instruction:
Research Design and Statistics
Motor Learning
Mathematical and Scientific Literacy
Physiology
Areas of Scholarship:
Selected Publications:
Oates AR, Hauck L, Moraes R, Sibley KM (2017) The effects of haptic input on biomechanical and neurophysiological parameters of walking: A scoping review. Gait & Posture 58: 232-39
Hauck LJ, White C, Feasby TE, Zochodne D, Svenson LW, Hill MD (2008) Incidence of Guillain-Barré Syndrome in Alberta, Canada: An administrative data study. Journal of Neurology, Neurosurgery and Psychiatry 79(3):318-20
Hauck LJ, Carpenter MG, Frank JS (2008) Task-specific measures of balance efficacy, anxiety, and stability and their relationship to clinical balance performance. Gait and Posture 27(4):676-82
Selected Presentations:
Validity and Reliability of Psychological Measures Related to Fear of Falling in Older Community-Dwelling Individuals (2014). International Society for Posture and Gait Research World Congress. Vancouver, Canada.
Fall Prediction in Community-Dwelling Elderly: Can Risk Assessments be Improved by Evaluating Combined Clinical Balance and Psychological Measures? (2012). Joint World Congress of the International Society for Posture and Gait Research & Gait and Mental Function. Trondheim, Norway.
Understanding the Influence of Fear of Falling on Clinical Balance Control in Community-Dwelling Elderly Individuals (2009). International Society for Posture and Gait Research. Bologna, Italy
Elixhauser and Charlson-Deyo Indices for Predicting In-hospital Mortality Among Stroke Patients (2007). International Stroke Conference. San Francisco, California, USA.
Task-specific Measures of Balance Efficacy, Anxiety, and stability and their Relationship to Clinical Balance Performance (2006). 4th International Posture Symposium. Bratislava, Slovakia.