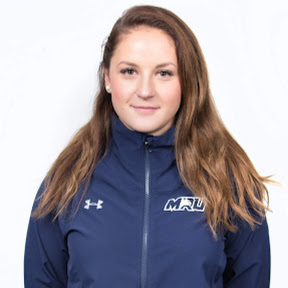 Academic Title: Lecturer
Degrees:
MSc Kinesiology, specialization in Sports Medicine, University of Calgary
B.Kin (Major Athletic Therapy), University of Calgary
CAT (C)

Office: U243S
Phone: 403.440.7798
Email: ​cdrichards@mtroyal.ca
Caitlin began teaching at Mount Royal in 2017 as a sessional instructor. She primarily teaches within the Athletic Therapy program, however, has taught across the department in Common Core and Physical Literacy. Caitlin has served on the Canadian Board of Certification of Athletic Therapy, with her last position as Written Exam Developer. Caitlin has spent time working in the Field as well as Clinician in the community as well as at MRU. Caitlin spent 5 seasons as Assistant Athletic Therapist to the MRU Cougars.
Areas of Instruction:
ATTH 3150/3160
ATTH 3110
ATTH 3152/3162
Selected Publications:
Richards CD, Eubank BHF, Lafave MR, Wiley JP, Bois AJ, Mohtadi NG. The responsiveness and validity of the Rotator Cuff Quality of Life (RC-QOL) index in a 2-year follow-up study. JSES Int. 2022 May 16;6(4):604-614. doi: 10.1016/j.jseint.2022.04.012. PMID: 35813150; PMCID: PMC9264144.
Relevant Community Service
Alberta Athletic Therapists Association - Education Committee (2014-2020)
Canadian Board of Certification for Athletic Therapy (2014-2021)