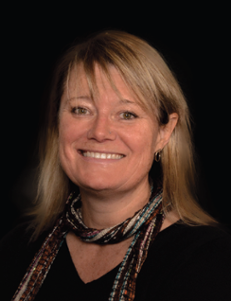 Astrid Heidenreich
Academic Title: 
Instructor
Education
M.Ed., Lakehead University
B.Ed., Brock University
B.PE, University of Ottawa
Contact Information
Office: U243W
Email: aheidenreich@mtroyal.ca
Phone: 403.440.6626 
Astrid earned her Bachelor of Physical and Health Education degree in Kinesiology from the University of Ottawa in 1989. She then pursued her BEd from Brock University with a major in teaching Physical Education and a minor in French. After teaching for a couple of years in Ontario, Astrid pursued her MEd with a focus on Curriculum Studies. Currently, Astrid is teaching in the Department of Health and Physical Education, as well as in the Department of Education. She taught in Ontario at a private day school for 2 years before moving to Canmore, AB, where she has been teaching for the past 20 years. Her pedagogical approach to instruction is grounded in her past experiences and ongoing commitment to professional development. She enjoys most athletic activities including triathlons. She has also run 2 marathons, but she is most avid about watching her son grow and being involved in his academic and athletic pursuits.