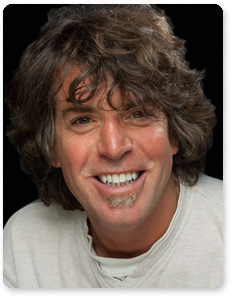 Health and Physical Education
Degrees:
PhD, University of Calgary
Position: Professor
Coordinator, Ecotourism and Outdoor Leadership
Office: U243T
Phone: 403.440.6512
E-mail: jpavelka@mtroyal.ca
Education:
Joe's research focuses on aspects of destination management (both here in Canada and abroad) and marketing and tourism motivation. His past education includes a Bachelor of Arts in Geography (1987) and Honours Bachelors of Outdoor Recreation (1987) both from Lakehead University in Thunder Bay, Ontario. He obtained his Master's in Recreation Administration from the University of Alberta (1990) in Edmonton, and his Doctorate in Geography (2010) from the University of Calgary, studying the resort community evolution from an interdisciplinary approach focusing on amenity migration.

Joe's video on Amenity Migration In The Bow Valley

Joe's video on the Salkantay Trail, by which you can access Machu Picchu of Peru
Current Work: Joe has been teaching in the ETOL program since its inception in 2000. His primary areas of teaching include the three levels of ectourism courses, tourism marketing, and the expedition courses. Another area of teaching focus for him is the area of international field schools. He operates a six-credit ecotourism field school course to Peru each odd year and has run numerous similar field schools to Belize and Mexico in the past.
Canoes For Peru Documentary Trailer
He has run expeditions with ETOL students in Alberta, British Columbia, the Yukon, and Northwest Territories. Over the years he has managed to gain several outdoor leadership certifications in the areas of wilderness first aid, and canoeing, among others. He embraces a wide range of teaching approaches but admits that he most enjoys being involved with experiential education whether on-campus or some far off corner of the world.