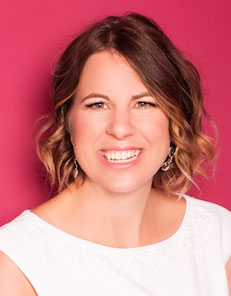 Academic Title: Contract Faculty
Education
MA, Royal Roads University
B.ETOL, Mount Royal University
Contact Information
Email: lell@mtroyal.ca
Phone: 587.223.3663
Laura brings two dozen years of international and domestic experience to the classroom having lived in seven countries and traveled to 45. Her clients have included the United Nations World Tourism Organization, US Agency for International Development, the European Union, World Bank as well as various destinations and enterprises globally and in Canada. She is also PR Director for Jungle Bay, named top 3 Yoga Retreats in the world by Conde Nast Traveler.
In 2010 Laura was bestowed the Horizon Award recognizing achievements of MRU alumni. Her Masters research was supported by a SSHRC Scholarship and her resulting thesis was nominated for the Governor General of Canada's Gold Academic Award. Her passion for communities, wellness and leisure is infused into her delivery of various subject areas. She also lectures at University of Calgary, Royal Roads University, University of Guadalajara CUSUR and University of Iowa College of Pharmacy (Global Health).
Areas of Instruction
Ecotourism
Community recreation
Business and marketing
Leadership and communication
Global health promotion
Areas of Scholarship
Indigenous-inspired spa and wellness
Community development
Seniors tourism
Medical tourism
Traditional healing merging with conventional medicine
Best practices for indigenous-inspired spa and wellness
Selected Presentations
(May 2018) Climate Resilience in Tourism presented at the 3rd Annual Conference on Tourism and Leisure Studies 2018, Spain.
(April 2016) Codes of Conduct of Indigenous-inspired Spa and Wellness Tourism, presented at the International Conference on Tourism & Leisure Studies, University of Hawaii.
(May 2014) Rights and Responsibilities of Indigenous People in Tourism Universidad de Guadalajara CUSUR in Guzman, Mexico
(November 2008) Integrating Sustainable Livelihoods into Hotel Operations presentation at the World Heritage Alliance (WHA) Annual General Meeting, Washington DC
(2005) Your Travel Choice Makes a Difference presented at the Green Tourism Conference in Washington, DC
Relevant Community Service
Judge in the Annual Alto Tourism Awards Program (2012-present)
Associate Editor International Journal of Sustainability in Economic, Social and Cultural Context and other publications
Climate resilience work in the Caribbean - post Hurricane Maria, and Tropical Storm Erika
Travel Tourism Research Association Canada MA's Destination Marketing Assoc. of Canada Award - Thesis Reviewer