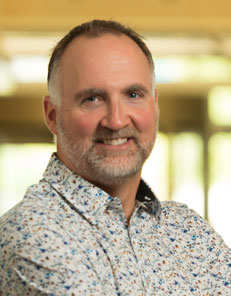 Degrees:
PhD, University of Calgary
M.Ed., University of Victoria
B.Ed., University of Alberta
Positions:
Dean, Faculty of Health, Community and Education
Associate Professor
Office: Y322
Phone : 403.440.6513
E-mail: sprice@mtroyal.ca
Education: Steve is a level 4 certified NCCP basketball coach who is also a Level 1,2, and 3 Technical (basketball) and an Competition- Introduction and Competition-Development learning facilitator. With an undergraduate degree from the University of Alberta in secondary school teaching (B.Ed.), Steve majored in chemical science and minored in physical education. His graduate school began at the University of Victoria where he completed his M.Ed. in coaching studies. His PhD from the University of Calgary is in higher education leadership, examining the engagement of post-secondary students in Canada.
Current Work: Steve's current research interests are in the areas of post-secondary student success, retention, and graduation. Specifically Steve is interested in the engagement of students and the work of the National Survey of Student Engagement (NSSE) that is being used to assess student engagement. Steve also has an interest in coaching and teaching effectiveness and the design and implementation of coach and referee education programs.
Instructor Profile: After graduating from the University of Alberta Steve taught chemistry, biology, computer science and physical education at Westwood Community High School in Fort McMurray, AB. After beginning his Masters degree in 1998 he spent the 1999-2000 year completing his level IV NCCP certification while working as an assistant coach with the University of Victoria men's basketball team. Beginning in 2000 and continuing until 2004 Steve was the Mount Royal University's men's basketball coach and an instructor in Physical Education and Recreation studies, teaching courses in the university transfer program. From 2004 until 2009 Steve was the Manager of Academic Advising Services at Mount Royal University. In the fall of 2009 Steve returned to the Physical Education and Recreation Studies department to teach courses in the university transfer and Sport and Recreation applied degree programs, becoming the department chair in August 2011. Steve's primary teaching responsibilities have been RECR 1247 - Theory and Practice of Leadership, PHED 2001 - Introductory and Intermediate Coaching, and ENTR 2015/3015 - Directed Field Studies for Sport and Recreation. In a past life Steve was a lifeguard and swimming instructor.
Community Service/Research Interests: When not at the university you may find Steve coaching one of his sons in soccer or lacrosse or working with basketball coaches on a local court. Steve's research interests include: persistence and retention of post-secondary students, student engagement, high education leadership, coaching effectiveness, pedagogy of coaching, instructor effectiveness, and long-term athlete development.