Welcome to the Faculty of Health, Community and Education
 

"The diversity and inclusivity of our faculty inspire our success."

Stephen Price, PhD
Dean, Faculty of Health, Community and Education

Phone: 403.440.6513
Email: sprice@mtroyal.ca
Your success is our priority. How do we demonstrate that commitment? By inspiring students to make a difference through our distinct and robust collection of programs. By offering high-quality curricula that explore connections across nine unique professional disciplines, providing exceptional learning opportunities that inspire curiosity and provide practical experience. By creating exciting partnerships that enhance learning through unique practicum experiences.
We continually refine our programs to keep them relevant and seek out opportunities to expand our offerings. We stay connected to industry and the community so they can help guide our decisions and map the course for our future.
As dean, I am focused on leading a richly diverse faculty that's inspired by inclusion. Our team of award-winning faculty, staff and administrators fosters a culture of respect, innovation, collaboration and commitment. As a professional, people-focused faculty, the wellness of our students and employees is paramount to our collective success.
Our mission is to prepare outstanding students to lead through the collaborative teaching practices of our outstanding faculty, inspired learning and community engagement, and by advancing knowledge through focused scholarship and research. We prepare graduates to access dynamic careers. We are passionate about providing learning experiences that help them become leaders, mentors, visionaries and connected alumni.
I encourage you to make the most of the rich resources in the Faculty of Health, Community and Education. Visit our @MountRoyalHCE Facebook page to stay up-to-date with what's new and exciting with our faculty.

---
Association of Alberta Deans of Education Curriculum Statement
The Association of Alberta Deans of Education (AADE) is composed of all accredited faculties of education across public, private and faith-based post-secondary institutions in Alberta.
As Minister LaGrange has noted, AADE was consulted on an earlier draft of the Alberta K–6 curriculum and appreciates the opportunity afforded us to provide feedback. However, consultation does not mean we endorse the curriculum in its current form.
We are committed to the implementation of a curriculum for Alberta students that is age-appropriate, based on current educational research and reflective of 21st-century learners. We do value that the Minister and Ministry have asked for our continued participation and we look forward to further consultation on the draft curriculum. 
Learn how to provide feedback on the draft Alberta K–6 curriculum.
---
 

Maggie Quance, PhD
Associate Dean, Research, Scholarship and Community Engagement
Faculty of Health, Community and Education

Phone: 403.440.5525
Email: mquance@mtroyal.ca
One of the mandates of this position is providing support to faculty to increase their involvement and productivity in scholarly teaching, scholarship and research. This also increases student participation in undergraduate research opportunities.
Our faculty members have different support needs. A variety of strategies are needed to facilitate the development of research and scholarship skills, successful grant applications and peer-reviewed publications, presentations, and knowledge translation activities. I'm assisted in this by the Faculty's Scholars' Council. This council has faculty members from the four departments representing 11 educational programs, as well as students. We work closely with the Office of Research, Scholarship and Community Engagement (ORSCE), as well as with associate deans of research and scholarship from other Mount Royal faculties. This ensures that resources and ideas are shared and duplication minimized. The associate dean of teaching and learning also provides support. This is a very important relationship as our scholarship and research contributes to our scholarly teaching with, and for, students.
---
 

 

D. Gaye Warthe, PhD, RSW
Associate Dean, Teaching and Learning
Faculty of Health, Community and Education

Phone: 403.440.6441
Email: gwarthe@mtroyal.ca

 
Welcome to the Faculty of Health, Community and Education at Mount Royal University. Mount Royal is located in the traditional territories of the Niitsitapi (Blackfoot) and the people of the Treaty 7 region in Southern Alberta. We acknowledge that this territory is home to the Métis Nation of Alberta, Region 3. We are all treaty people.
In our Faculty, teaching and learning is our priority. We have exceptional degree, diploma and certificate programs with unique curriculum designed to provide rich educational experiences. The Faculty of Health, Community and Education attracts outstanding faculty and staff who are committed to ensuring students have relevant educational experiences to prepare them to meet professional requirements and excel in their chosen professions. Programs emphasize the integration of theory and practice (work-integrated learning) and experiential learning is a key component of undergraduate education in our Faculty. We take pride in our collaborative relationships with community agencies, school boards and government organizations that provide placements for clinical, practicum and field education and inform program development through involvement on Advisory Committees. The Faculty of Health, Community and Education at Mount Royal University has a reputation for excellence and a deep commitment to student experience and learning.
The recommendations of the Truth and Reconciliation Commission Calls to Action inform and motivate faculty to ensure graduates are prepared to contribute to reconciliation. We are inspiring students to make a difference.
We welcome and encourage student involvement in all aspects of their education at Mount Royal University. Together we can co-create an unparalleled educational experience.
Wishing you all the best in your educational journey.
---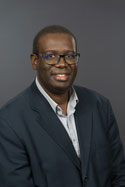 Vincent Onyango
Faculty Financial Officer
Phone: 403.440.8761
Email: vonyango@mtroyal.ca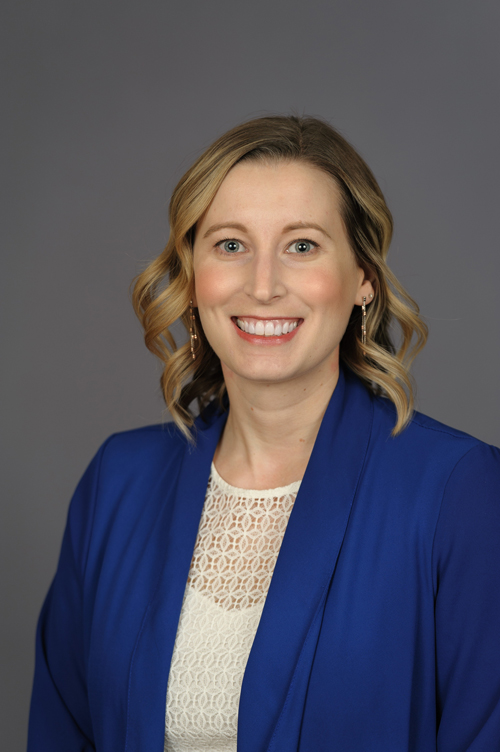 Jessica Spicer
Administrative Assistant to the Dean, Faculty of Health, Community and Education
Phone: 403.440.6896
Email: jspicer@mtroyal.ca
Eva Gonzalez
Administrative Assistant, Faculty of Health, Community and Education
Phone: 403.440.6989
Email: egonzalez@mtroyal.ca