Medicine Trail Program, Naato'ohsokay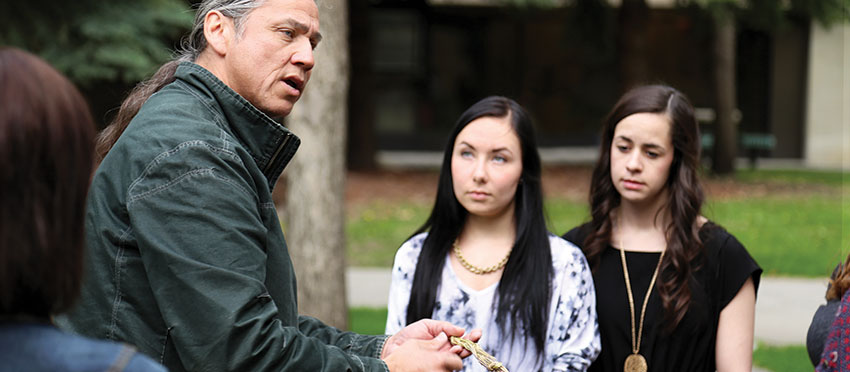 The Medicine Trail Program, Naato'ohsokay, provides cultural support to students and employees of the Iniskim Centre and throughout Mount Royal University Campus. 
You can visit the Medicine Trail Program coordinator to be a part of small and large group cultural teachings. You may also see the coordinator for support and guidance. The Iniskim Centre offers students a place and the resources to smudge each morning and hosts various ceremonies throughout the year.
You may need to access the coordinator during your studies, as a resource or a guide on Indigenous studies and cultures. The coordinator also will support your professors by connecting them with wisdom keepers, elders, or resources. The Medicine Trail Program, Naato'ohsokay, works with various departments and faculties to support curriculum and research. Elders and knowledge keepers are an important resource in a variety of courses and we are honoured that many are regularly on campus.
On campus, the coordinator provides cultural awareness training for students and employees, spiritual advising, networking opportunities, mentorship opportunities, and supports for our community.
Contact us
For more information about the Medicine Trail Program, Naato'ohsokay, please contact:

Dion Simon
Medicine Trail Program Coordinator
403.440.8742  |  
dsimon@mtroyal.ca
Iniskim Centre
T110 

With special thanks to: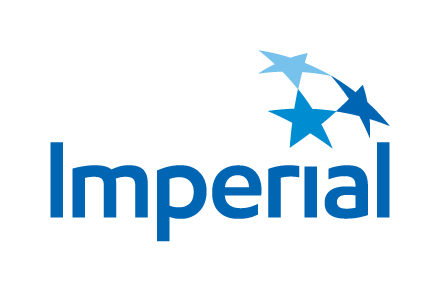 ---
About the Iniskim Centre
The Iniskim Centre offers programs and services to increase the engagement and success of Indigenous students while also raising awareness of Indigenous peoples and cultures. 
Mount Royal University is located in the traditional territories of the Niitsitapi (Blackfoot) and the people of the Treaty 7 region, which includes the Siksika, the Piikani, the Kainai, the Tsuut'ina, and the Îyârhe Nakoda. We are situated on land where the Bow River meets the Elbow River. The traditional Blackfoot name of this place is Mohkinstsis, which we now call the City of Calgary. The City of Calgary is also home to the Métis Nation.
We recognize and respect the diversity of all Indigenous peoples of Canada. We also increase awareness of distinct Indigenous cultures, history and protocols across the University.