Oki, Amba'wastitch, Danit'ada, Tansi and Congratulations!
Although the signing of Treaty 7 occurred on September 22, 1877, our ancestors were connected into tribally for generations before. In 1910, Mount Royal College, as it was known then, was granted a charter to begin operating as a post-secondary institution. Now, as a degree-granting institution, we graduate more than a hundred First Nation, Métis, Inuit and non-status Indigenous students every year.
Imagine our ancestors from that time seeing you today, as graduates that have learned to walk in both the western and Indigenous worlds — this was their hope and dreams for the seventh generation. 
Every year, we want to acknowledge this momentous occasion — recognize your hard work; celebrate with you, family and community; and continually raise awareness of Indigenous peoples, cultures and student support throughout MRU and the greater community.
It is our honour to invite you to the Mount Royal University Indigenous Graduation — in-person acknowledgement ceremony and online gathering.
---
Indigenous Graduation Celebration
The following two events are in place of the Iniskim Centre's annual Indigenous Graduation Banquet and Ceremony. We are excited to share in the celebration of your hard work and look forward to seeing you in person or online.
Acknowledgement and Gifting: June 7 – 10, 2021, various times
We invite all First Nation, Métis, Inuit and non-status Indigenous students to participate in Mount Royal University's Indigenous Graduation acknowledgment and gift ceremony.
The Iniskim Centre and MRU wish to honour graduates that successfully completed their degree, diploma or certificate program. The Iniskim Centre will host the acknowledgements and gifting following MRU Convocation ceremony times. 
For your safety and the safety of the Elders and the Iniskim Centre staff, we will be hosting one 15-minute session per person. 
Please RSVP as soon as possible with the date and time you are attending.  
This year's Elder blessing, acknowledgements and gifting will take place on Mount Royal's campus near the East Gate Entrance outside of the Faculty of Arts (EA) building (map included below).
After your ceremony, you may take pictures with the tipi set up outside at the East Gate Entrance near the Bissett School of Business.
We will have signs and greeters to provide direction.


*Please note: When filling out the form to RSVP, you do not need to include @mtroyal.ca in your username sign-in.

Safety Protocols
Due to Covid-19, we will be honouring one graduate every 15 minutes to ensure everyone's safety. Iniskim Centre staff and Elders will be following Covid-19 protocols. Sanitize stations will be available.
We ask that all graduates follow the City of Calgary's Face Covering Bylaw.


Parking
We ask that you park in the pick-up/drop-off zone in front of the Faculty of Arts building or one of the former transit station stops.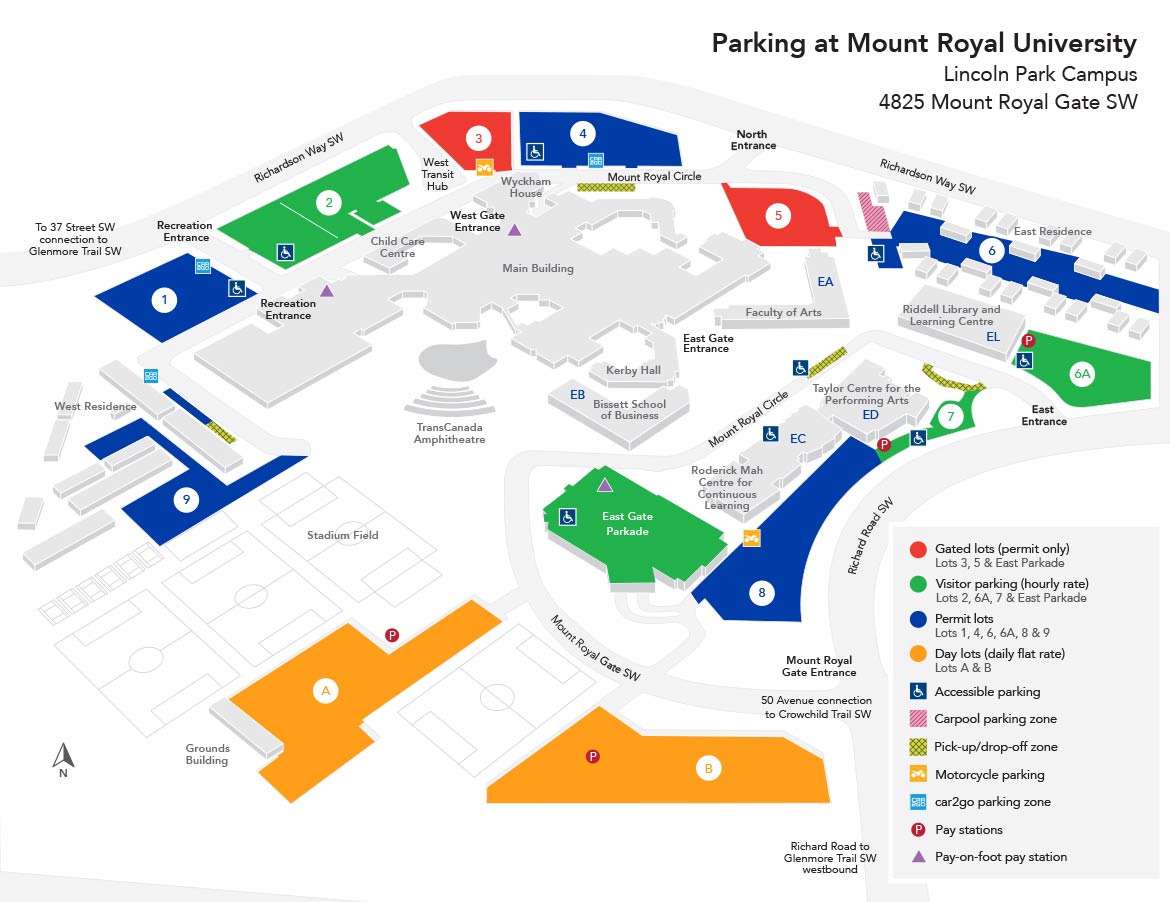 ---
Indigenous Graduation Online Gathering
We invite you and your family to join us in celebrating your accomplishments as a community.
We will hear celebratory messages from Elders, MRU senior leadership and all the Iniskim Centre staff.
We will be hosting virtual traditional songs and dances, and invite students and family to participate in the blanket ceremony.
After the formal event, we invite you, the community, to stay online to share stories, celebrate our students and get to know the people who have supported your family members during their academic careers.


Event Details
June 10, 2021
7 to 9 p.m.
Please RSVP if you plan on attending the online gathering. 
*Please note: When filling out the form to RSVP, you do not need to include @mtroyal.ca in your username sign-in.