Welcome to Academic Advising
Academic advisors are here to help you understand program requirements and create an academic plan that aligns with your goals. Advisors can also help you understand MRU policies and procedures as well as provide information on how to access campus services.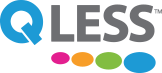 Academic Advising Services will be using QLess during the busier times of the semester. Check this site regularly for more information. 
Announcements

Your academic advisors are available to schedule phone or online advising appointments. Please check your department advising site for more information about booking your appointment, or email your advisor directly for information about the best way to schedule an appointment.
---
 Our mission is to create a relationship of shared responsibility between Academic Advisors and students that supports the development and implementation of educational plans that align with students' goals.