Affiliations / Accreditations / Memberships
Bissett School of Business

The Association to Advance Collegiate Schools of Business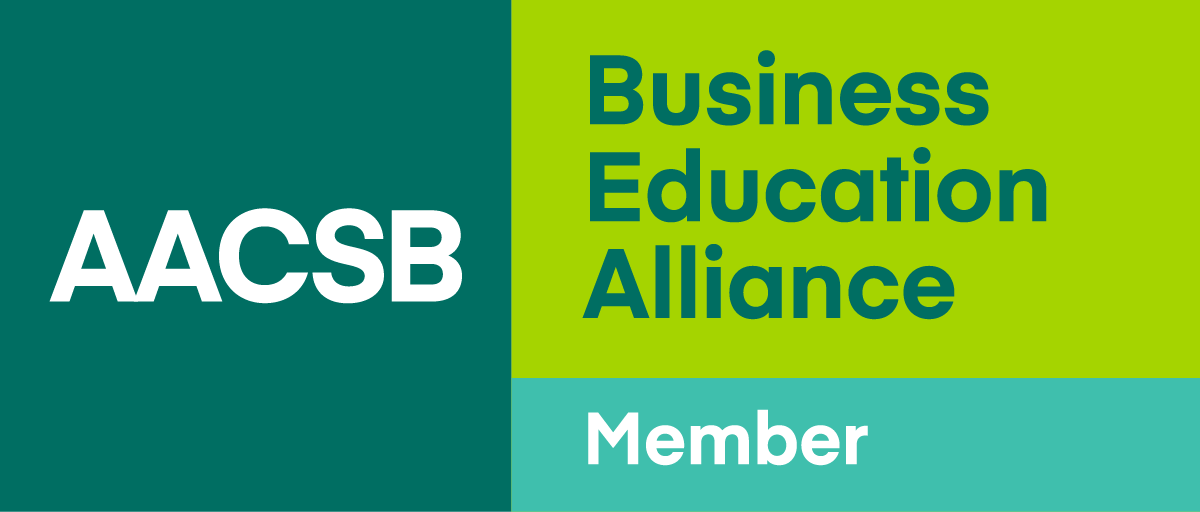 The Association to Advance Collegiate Schools of Business (AACSB) connects educators, students, and business to achieve a common goal: to create the next generation of great leaders. Synonymous with the highest standards of excellence since 1916, AACSB provides quality assurance, business education intelligence, and professional development services to over 1,600 member organizations and nearly 800 accredited business schools worldwide.
The European Federation for Management Development (Member)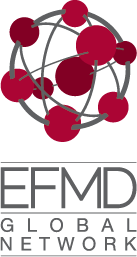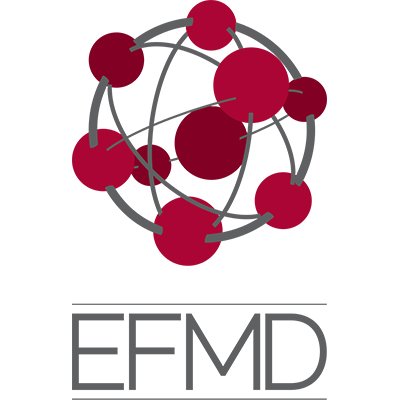 The European Federation for Management Development (EFMD) is an international, not-for-profit, membership organization of business schools and corporations, based in Brussels, Belgium with offices in Asia and the Americas. It is composed of nearly 900 member organizations from academic, business, public service and consultancy and is recognized globally as an accreditation body for quality and impact assessment in management. EFMD offers established accreditation services for business schools and business school programs, corporate universities and online courses.
Accounting
Professional Education Program for the new Chartered Professional Accountants Designation

Graduates of the BBA with a major in Accounting will have met all of the prerequisite coursework required to enroll directly into the Professional Education Program (PEP) for the new Chartered Professional Accountants (CPA) designation. Information for post-secondary students, including upcoming information session dates, recruitment information and contact information for your Campus Ambassador can be found on the CPA Post-secondary Students website
Aviation

In addition to the Commercial Aviation Diploma, Mount Royal also offers Private Pilot License training. We are a proud member of Collegial Association of Canada. The program is accredited by the Aviation Accreditation Board International (AABI).


Jazz Aviation Pathways Program





Jazz's Aviation Pathways Program (Jazz APP) is the premiere education and training pathway for pilots in Canada. Through the Jazz APP, aviation students are provided an industry-leading education experience based on:

Collaborative training and curriculum development,
Prestigious scholarship awards,
The continued opportunity for top-performing graduates to transition to first officer positions at Jazz.

As a partner institution, every qualified Mount Royal University graduate of the Aviation Diploma receives an opportunity to interview for a job at Jazz.


WestJet Encore's Flightpath Partner Program

Mount Royal University has partnered with WesJet's Encore's Flightpath Partner Program which provides mentorship and professional development opportunities through the use of company's facilities and access to resources such as training manuals. The partnership also provides the opportunity to qualified graduates of the Aviation Diploma who have successfully acquired their commercial license, MIFR and IATRA or SAMRA/SARON written exams to obtain a job interview. Following a successful interview, graduates will be placed in a first officer hiring pool and considered for a future ground school after meeting the first officer qualifications (see WestJet's Encore's Flightpath Partner Program website for full details).

Finance

CFA Institute® University Affiliation Program





The Concentration in Financial Analysis has been admitted to the CFA Institute® University Affiliation Program. This is a signal to both students and employers that the curriculum of the financial analysis concentration is closely tied to the practice of investment management and is helpful to students preparing for the CFA Program® exams. This affiliation is only awarded to academic institutions which embed a significant portion of the CFA Program Candidate Body of Knowledge® , including the CFA Institute® Code of Ethics and Standards of Professional Conduct, into their curriculum. This recognition allows the Bissett School of Business to award several CFA Program® scholarships each year to deserving students who are completing the requirements of the financial analysis concentration.


Canadian Institute of Financial Planners (CIFP)
Since 2002, the Concentration in Financial Services has been an Academic Partner of the Canadian Institute of Financial Planners (CIFP), offering the four core courses of theCFP Certification Program. Completion of this accredited educational offering is a critical first step on the path to obtaining the internationally recognized Certified Financial Planner® designation. This program provides graduates with the necessary knowledge and practical skills to begin a career in this growing profession. The CIFP CFP Certification Program consists of four core courses (i.e. Retirement Planning, Income Tax Planning, Strategic Investment Planning and Risk Management and Estate Planning), which are taught as part of the Financial Services Concentration. Students have the opportunity to write the relevant CIFP exam at the conclusion of each course. Following graduation students may move directly to the Program Review and Evaluation Course which includes a final Program Examination.

Upon completion of the CIFP CFP Certification Program, candidates will have completed an approved core curriculum program and will become eligible to write the first (of two) CFP examination administered by the Financial Planning Standards Council (FPSC).
Human Resources


CPHR Alberta - CPHR Canada

Mount Royal University became the first post-secondary institution in Alberta to be accredited by CPHR AB, providing students who want to pursue an HR career with a strong competitive advantage. The accreditation includes graduates from November 2011 forward.

This means graduates from the Bissett School of Business's Bachelor of Business Administration with a major in Human Resources and a minimum of a B-minus average do not have to take the National Knowledge Exam (NKE) as part of the process to receive a Chartered Professional in Human Resources (CPHR) designation. Instead, graduates can move straight to building up a minimum of three years' work experience to receive their CPHR designation.

Mount Royal graduates are asked to go to CPHR AB accreditation page to learn more about how to become eligible to waive the NKE.
International Business

Forum for International Trade Training (FITT)

The Forum for International Trade Training (FITT) partnership with Mount Royal University means that you are one step closer to receiving a 2- for-1 educational credentials and advanced standing toward the CITP designation. A FITT Certificate in International Trade which can be obtained by completing three INBU courses and one FITT assessment. A FITT Diploma in International Trade can be achieved after completing eight INBU courses and two FITT assessments. The Certified International Trade Professional Designation (CITP) can be achieved after completing the FITT diploma and one full year of work experience in International trade.

Supply Chain Management

SCMP Designation Program

The SCMP accreditation is Canada's most sought-after and widely-held designation in supply chain management. One of the highest achievements in the field of supply chain management, it is the mark of strategic leadership. Mount Royal University students may wish to explore the possibility of pursuing the professional credential on the completion of their degree. Mount Royal University students graduating with a Bachelor of Business Administration (BBA), General Management with a concentration in Supply Chain Management, will have completed four of the eight required academic courses for obtaining the SCMP.