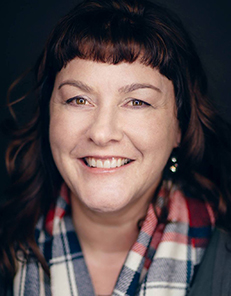 Patti Derbyshire
Associate Professor
Marketing
Office:
EB3014 and EB3037
Phone:
403.440.6397
Email:
pderbyshire@mtroyal.ca
Linkedin: https://www.linkedin.com/in/pattiderbyshire/

Degrees
MA, Conflict Analysis & Management, Organizational Behavior (2005-2007)
BIOGRAPHY
Patti Derbyshire is the co-founder of Otahpiaaki and an Associate Professor in Marketing, Entrepreneurship, and Social Innovation at Mount Royal University. Her program of research, framed by Sahpahtsimah (--collaborating in a good way), is focused on platforming and the appreciation and protection of Indigenous beauty, fashion, and design. Anchored by concepts of deep beauty, economic development, and highly individualistic creative practices, Derbyshire designs and facilitates multiple projects with her academic partner and friend Jeannie Pooksinawaakii Smith-Davis (Little Chief Woman).

Patti is an intersectional thinker drawing upon human ecology, systems thinking, and Siksikaitsitapii worldviews. She is a student of the Blackfoot language and Poo'miikapii -- collective harmony, balance and unity, at the University of Calgary. She is heavily influenced by and accountable to Marie Battiste's vision of post-colonial education. She is a Visiting Scholar at the University of Alberta in the Department of Human Ecology (Clothing, Textiles and Material Culture). She is also a graduate student in Human Ecology at the University of British Columbia. Her research there examines Indigenous creative and cultural sovereignty as a member of the newly established Chinook Network at Blockchain@UBC. The project explores Blockchain as a solution to the documentation, protection, and litigation of intellectual property, other elements of the cultural commons, and the custodianship transferred to and held by Indigenous designers, artists and communities.