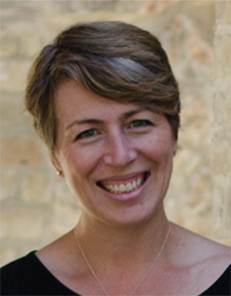 BIOGRAPHY
Dr. Rachael Pettigrew is an Assistant Professor in Bissett School of Business at Mount Royal University in Calgary, Alberta. She holds a PhD from the University of Manitoba. Her research broadly explores issues related to organizational culture and inclusion, which includes two streams of research. Rachael's primary research focus is organizational policies and culture surrounding employees' management of work and life responsibilities, with specific focus on gender in the workplace and employee supportive policies and practices. The second research stream focuses on diversity and inclusion in the workplace, including issues related to Indigenous and newcomer employment, integration, and supportive policies. Rachael is also an experienced presenter and instructor with 14 years of post-secondary experience.

PROFESSIONAL ACCOMPLISHMENTS

Teaching experience
Organizational Development and Cultural Calibration
Organizational Behaviour
Introduction to Human Resources

RESEARCH AND SCHOLARLY WORK

Current Projects
Currently working on projects related to the following topics:
Career transitions: Use of maternity/parental leave
Fathers' use of parental leave
Women in Science, Technology, Engineering, & Management fields (STEM)
Expat experiences: Organizational support for trailing spouses
Settlement and employment of newcomers

Recently Completed Projects
Parental leave use by male employees: Corporate culture, managerial attitudes & employees' perceptions
Managers' and employees' perceptions of the career impact of parental leave use
The Effect of Work Arrangements on Perception of Work-Life Balance
Immigration settlement services and gaps in Citizenship and Immigration Canada's Western Region
Immigration in 5 rural Manitoba communities with a focus on refugees

Community and University Service
MRFA Diversity & Equity Committee
Student Human Research Ethics Committee
BCS Indigenization Working Group
Honours Student Advisor
Among other things.