From here to anywhere
Mount Royal University alumna Lauren Cross knows that being successful in University is about sticking your neck out and trying new things. Throughout her undergraduate years, she pursued opportunities inside and outside of her field - leading to options that far exceeded her expectations.
Before graduating with a Bachelor of Arts in English, Lauren had already presented her research at a national conference. She left Mount Royal with the grades and hands-on work experience that gave her the freedom to decide what to do next.
So when it was time to move into the next stage of her life, Lauren had her pick of five graduate programs across the country. She eventually accepted a generously funded offer from the University of British Columbia to explore Indigenous studies, migration and ecocriticism as part of a Master of Arts program in English Literature.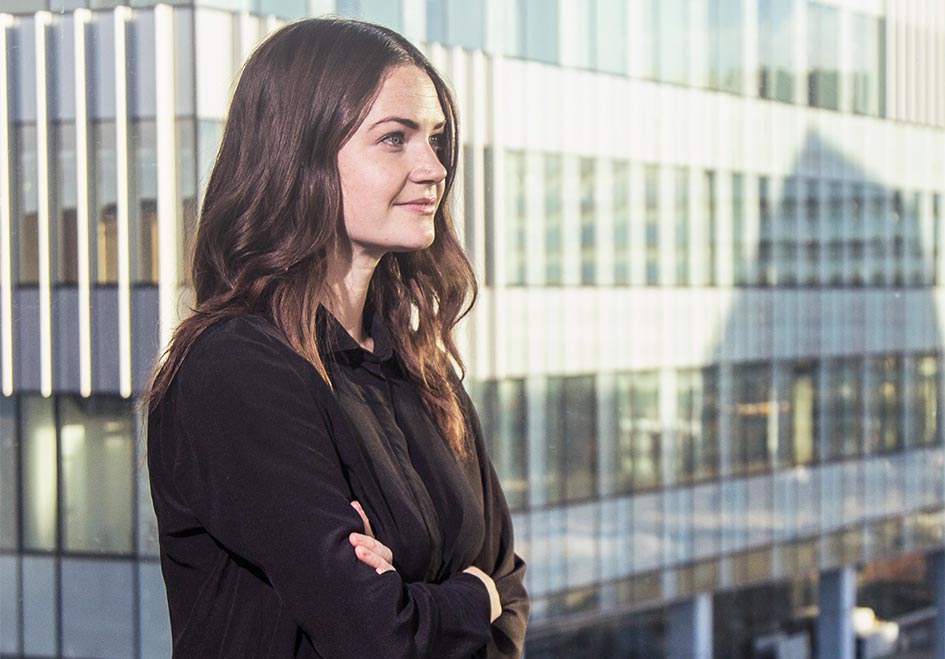 The honors student moved to Vancouver and is loving her new city, making new friends and expanding her professional network. She credits her confidence to go after what she wants and her readiness to move on to her experience at Mount Royal.
"I wouldn't be doing this if I didn't come to Mount Royal," she says.
By seeking an advanced academic degree, Lauren joined a growing number of Mount Royal University graduates. According to the latest survey done for the Government of Alberta, more than a quarter of Mount Royal students wind up pursuing further education after graduation. That number is expected to climb higher as the University continues to develop its degree-level programming.
However, students at Mount Royal don't need to wait for graduate studies to experience research and scholarship.
Lauren's academic future began to take off when the English Honors student earned the chance to pursue her research interests at the Institute for Community Prosperity at Mount Royal University. The Institute supported Cross as she travelled to Ottawa to present the findings of her study on governmental support for immigrants and the exclusions in the system dependent on immigration status.
"I was able to merge my research interests in the arts with more community-focused work," says Cross.
That work lead to her next stop in September 2016.
I was able to merge my research interests in the arts with more community-focused work.
Cross landed a job as a full-time research assistant at the Institute for Environmental Sustainability at Mount Royal University. There, she worked on developing a course now offered at Mount Royal, and dabbled in teaching, research and event assistance.
"She was hired to help us launch an online course in Strategic Sustainability but her efforts extended well beyond that," says Connie Van der Byl, director of the Institute for Environmental Sustainability.