Two great ceremonies
Before capacity audiences of proud family and friends, Mount Royal University's Class of June, 2011 crossed the stage during two Convocation ceremonies on June 3.
As more than 760 graduates embark on the next steps in their lives, so too does Mount Royal University President, Dave Marshall, who has addressed his final Convocation before retiring at the end of June. 
At both the morning and afternoon Convocation ceremonies, Marshall led the academic procession into the Triple Gym accompanied by Century , an original piece of music composed in celebration of Mount Royal's centennial by former instructor John Abram.
Performed by the Conservatory String Quintet - Leslie Anne Bowyer, Gabriel Kastelic, Rhonda Lun, Kumiko Sakamoto and Paul van der Sloot - Century is described by Abram as a reflection of "dignified closure" to academic endeavour.
In a second tribute to the University's centennial, the author of a new book chronicling Mount Royal's proud history was in attendance at the morning Convocation ceremony. Donald Baker, PhD, was president of Mount Royal from 1980 to 1989. His book, Catch the Gleam: Mount Royal from College to University, 1910 - 2009, is a comprehensive history based on nearly a decade of original research.
Celebrating excellence
Throughout the University's 100 years, its focus has been on student success, and this year, two Mount Royal students received Governor General's Academic Medals. These prestigious medals recognize the outstanding scholastic achievements of Canadian students graduating with the highest grade point averages.
Mount Royal also presented two honorary degrees. At the morning ceremony, Calgary entrepreneur, real estate developer and philanthropist, Sam Switzer, received an honorary Bachelor of Business Administration - Entrepreneurship in recognition of his contributions to the development of the Calgary community, and for his generous support of Mount Royal University bursaries.
In his remarks, Switzer talked about his passion for learning, and shared numerous lessons from his "nearly 80 years of entrepreneurial learning."
"Success is not measured by how much you have or how much you earn, but how much you share and how much you give," Switzer said. "It is the simplest act, yet it reaps the highest rewards.
"Entrepreneurship and philanthropy are the two sides of the same coin. Toss it high, and you will always win," he said.
The second honorary degree was presented to Richard J. Light, PhD, during the afternoon ceremony.
Light is recognized as a leading academic and one of America's top teachers. Currently the Walker H. Gale Professor of Education at the Harvard Graduate School of Education and the Kennedy School of Government at Harvard University, he was awarded an honorary Bachelor of Education, Elementary for his scholarship in student success and teaching and learning - areas central to Mount Royal University's mission of creating exceptional learning experiences.
Unfortunately, Light was not able to attend Convocation due to illness, but his remarks were read by Mount Royal Provost and Vice-President, Academic, Robin Fisher.
In his remarks, Light also shared lessons - those he has learned surveying students about their educational experience, and two lessons from his own life: think big, and remember what matters in life.
"I think over time you will find that, what really matters the most in your life, is love," he wrote.
"With love, if you work at it and you get it right, it will make you happier than anything else you do in your life. And love is a funny thing - it may be the only thing that, the more of it you give away to others, the more the feeling grows within you.
"Experiencing this makes for an incredibly happy and fulfilling life, whatever else you do. I invite you to think how to fill your life with love - as much as possible."
Recognizing outstanding leadership
Mount Royal President Dave Marshall also shared a hopeful message during his remarks.
"As some of you might know, this is actually my last Convocation and so, in a way, we're graduating together," he told the students.
"We're heading out into that unknown world and the next step in our lives, and I want to leave you with something that I carry. I don't think I've lost that optimism - that sense of hope that I had in 1970 when I graduated … I'm going to quote Johnny Reid, that great Canadian singer and songwriter, and I think this is a quote for both of us as we head out into that new world. 'Today, I'm going to try and change the world; I'm going to take it one day at a time.' "
Marshall finished by saying, "Thank you for letting me be part of your University life."
At the close of his remarks, Marshall was recognized by the Board of Governors for his outstanding contributions to Mount Royal University, and audiences at both the morning and afternoon ceremonies gave him a prolonged standing ovation.
Said Board Chair, Richard Shaw, during the morning ceremony, "Dave Marshall has always said that Convocation is his favourite day of the year, and today, as he wishes his last group of graduates all the best in their future, we want to do the same for him."
Sharing inspiration
Both the morning and the afternoon ceremonies ended with a valedictorian speech, and with each Valedictorian receiving a 2011 Centennial Medal.
This new medal commemorates 100 years of student academic achievement and leadership at Mount Royal, and it will be awarded to graduates of a Mount Royal University degree program who simultaneously demonstrate academic excellence and leadership in activities on campus or in the community.
The Valedictorian for the morning ceremony, Bachelor of Business Administration graduate Erin Delamont, reflected on the emotions of graduation and milestones in life.
"What is it that a degree, diploma, or certificate - a piece of paper!- gives us that we didn't have before we walked across the stage?
"As I've digested these emotions, I've come to a conclusion … All that our society and school promises in higher education does not come on the milestone graduation day, but is an accumulation of the experiences we've had throughout our time at Mount Royal, not just in the classroom …
"The milestones in our lives can be significant, but the process and change that occurs in the times between is what makes milestones even possible."
During the afternoon ceremony, Valedictorian Susan Dolcecore invited her fellow graduates to reflect on the past and look to the future.
"This year we have a very unique and exceptional group of students who are graduating from Mount Royal University," said Dolcecore, who graduated with a Bachelor of Arts in Criminal Justice.
"A lot of us should remember walking through the doors of a college. As we grew together to strive and accomplish, so did this institution as it turned into a leading university."
Dolcecore went on to thank Mount Royal faculty and staff, and then concluded by quoting one of her professors.
"An inspirational professor once told me, 'Education is the key to change.' I cannot think of anything better to tell the graduating class.
"Education will make all the difference in your life. Take your degrees and change the world."
- Nancy Cope, June 3, 2011
Valedictorians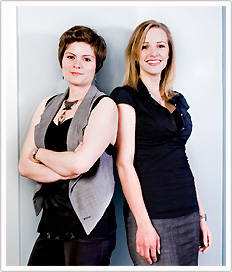 Valedictorians Erin Delamont and Susan Dolcecore are leaving behind a lasting memory of outstanding academic achievements and strong community involvement.
Read more about these two impressive students:
Erin Delamont, right, Bachelor of Business Administration
Susan Dolcecore, Bachelor of Arts - Criminal Justice.
For more than 125 years, the Governor General's Academic Medals have recognized the outstanding scholastic achievements of Canadian students. Awarded to the students graduating with the highest averages in approved university, college and high school programs, this prestigious award celebrates and encourages academic excellence across the nation.
Congratulations to the Mount Royal University recipients of the Governor General's Academic Medals:

Kendra Doyle is graduating today with a Bachelor of Applied Business Administration with a major in Accounting. During the course of her education at Mount Royal, she feels the best part was the dedication of her professors. "The quality of education that I received prepared me very well for my professional career, which is a direct reflection of the dedication and commitment of my teachers," Doyle says. "I feel very honoured to receive this award."

Amy Woermke credits the energy of her fellow students as being motivational throughout the course of her education. Today, Woermke is graduating from the Business Administration Diploma program with a major in Marketing Management. "The faculty have been so supportive and inspiring and have had a hand in my success. I feel proud I feel proud and honoured to have earned this recognition."
| | | |
| --- | --- | --- |
| Cool grads are graduating students who have made a the most of their time at Mount Royal, both in the classroom and out of it. Their achievements have not only made a difference in their own futures but in the futures of others. Read more | Maeghan Smulders | Diyon Van Nistelrooy |
Richard Light, PhD, left, and Sam Switzer are honorary degree recipients at Mount Royal's June 3, 2011 ceremony.

Read more about these deserving men.