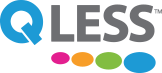 The Office of the Registrar is now using QLess for in-person service. Join the virtual line and wait where you want!
---
Credit Registration (Registration Help Line)
Email: creditregistration@mtroyal.ca
Phone: 403.440.3303 or Toll free 1.877.676.0686
Fax: 403.440.6740
Student Awards
Email: awards@mtroyal.ca
Phone: 403.440.6305
Financial Aid (Loans, RESP's)
Email: financialaid@mtroyal.ca
Phone: 403.440.3303
Records
Email: studentrecords@mtroyal.ca
Phone: 403.440.3435
Fax: 403.440.6740
Convocation
Email: convocation@mtroyal.ca
Hours of operation
Mon, Wed, Thurs, Fri - 8:30am - 4:30pm
Tuesdays - 9am - 4:30pm
Mailing and street address
Registrar's Office (Room A101)
Mount Royal University
4825 Mount Royal Gate SW
Calgary, Alberta
T3E 6K6
Visit Us
For more information on visiting Mount Royal, please see the Visit Us website for more information.
Ask Us
Mount Royal can provide fast responses to questions about admission requirements, registration and financial aid. If your question is not answered automatically, you have the option to email your question to one of our recruitment and admissions staff. Check us out at ask.mtroyal.ca.