Mount Royal Residence is intended for single students in any number of classes.
We have two residence complexes - West Residence and East Residence - designed for independent student living. Combined, they accommodate about 1,000 students.
Our residences are available in either apartment or townhouses units - no cramped dorms here! All residents have private, lockable bedrooms and share living rooms and kitchens with their unit mates.
Both East and West Residences are only a few minutes' walk away from a wide range of Mount Royal facilities and services - all tailored to students' needs - including outstanding fitness facilities, the brand-new Library, academic support, a doctor's office and more!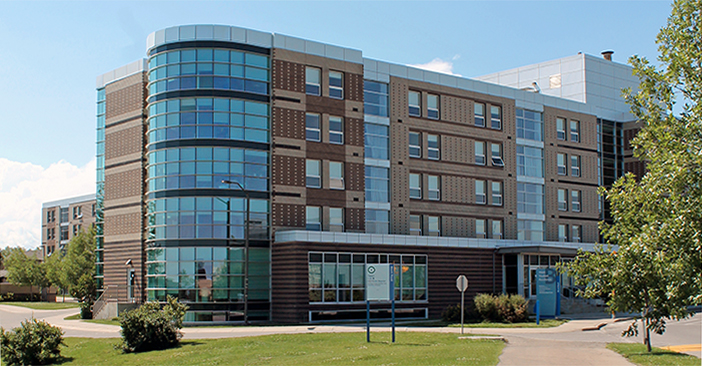 West Residence provides one-, two- and four-bedroom apartments and four bedroom townhouses.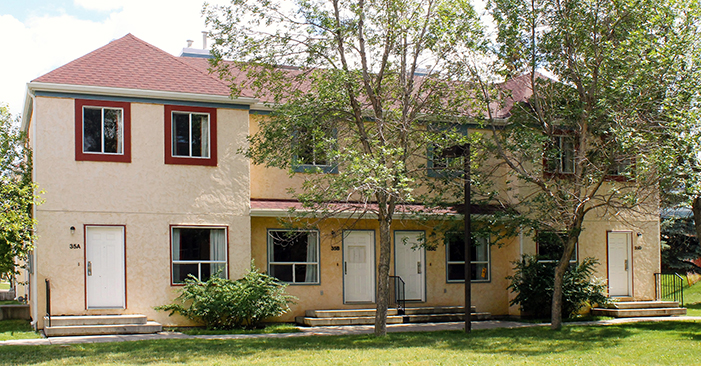 East Residence is comprised of one-, two-, and four bedroom townhouses arranged into triads.
Accessible accommodations
We have accessible units available - please contact us for more information.
If you have an accessibility need, note this on your application and contact Access and Inclusion Services. We will meet your individual needs to the best of our ability. If your situation changes, please contact the Residence Front Desk to help ensure your needs are being accommodated.