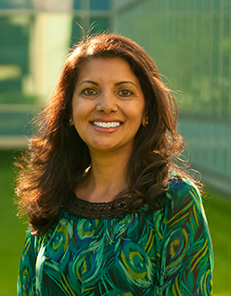 Melanie Peacock
Associate Professor
Human Resources
Office:
EB2041
Phone:
403.440.5062
Email:
mpeacock@mtroyal.ca
LinkedIn
:
https://www.linkedin.com/in/drmelaniepeacock-cphr-doublem/
Degrees
PhD, University of Calgary
MBA, Western University
B.Comm (with Distinction), University of Alberta
BIOGRAPHY
Melanie Peacock has almost 30 years of experience as a Human Resources Management professional. Melanie is an active and sought after local, provincial and national media contributor and commentator. Further, as an engaging speaker and presenter Melanie encourages people to enhance their work and pursue self-development.
Melanie has been teaching in post-secondary institutions since 1991 and joined Mount Royal University in 2004.
She believes in life-long learning and creating valuable learning environments through social constructivism. Her commitment to this philosophy was displayed through her PhD work which focused on student engagement in blended delivery environments.

PROFESSIONAL ACCOMPLISHMENTS

Recognition and Awards:
As testimony to her exceptional work within the HR profession, Melanie was recognized with CPHR Alberta's Distinguished Career Award in 2014. A gifted group facilitator and teacher Melanie regularly receives top teaching ratings and was awarded the first Mount Royal Faculty Association Teaching Excellence Award. In further recognition of her work and accomplishments Melanie was the recipient of the prestigious Western University Alumni Association's 2016 Professional Achievement Award and was recognized in HRD magazine's 2017 Hotlist as one of the top 30, most influential HR practitioners in Canada.

Teaching Experience:
Courses developed and/or taught include:
Introduction to HR
Recruitment & Selection
Employee Training & Development
Employee Relations
Transition Management
Management Principles & Practices.
As well, Melanie is a Myers-Briggs Certified Practitioner. (MBTI ™)

RESEARCH AND SCHOLARLY WORK

Current Projects:
Melanie is presently working on (as the lead author) the 1st edition of an introductory text book focused on HR Management issues and concepts.

Publications:
Peacock, M.J. (2017). The human resource professional's guide to change management.
New York, NY: Business Expert Press.

Stewart, E., Belcourt, M., Peacock, M.J., Bohlander, S., & Snell, S.A. (2016). Essentials of
managing human resources, 6th Canadian Edition. Toronto, ON: Nelson.

Noe, R. & Peacock, M. J. (2008). Fundamentals of employee training and development,
1st Canadian Edition. Canada: McGraw-Hill Ryerson.