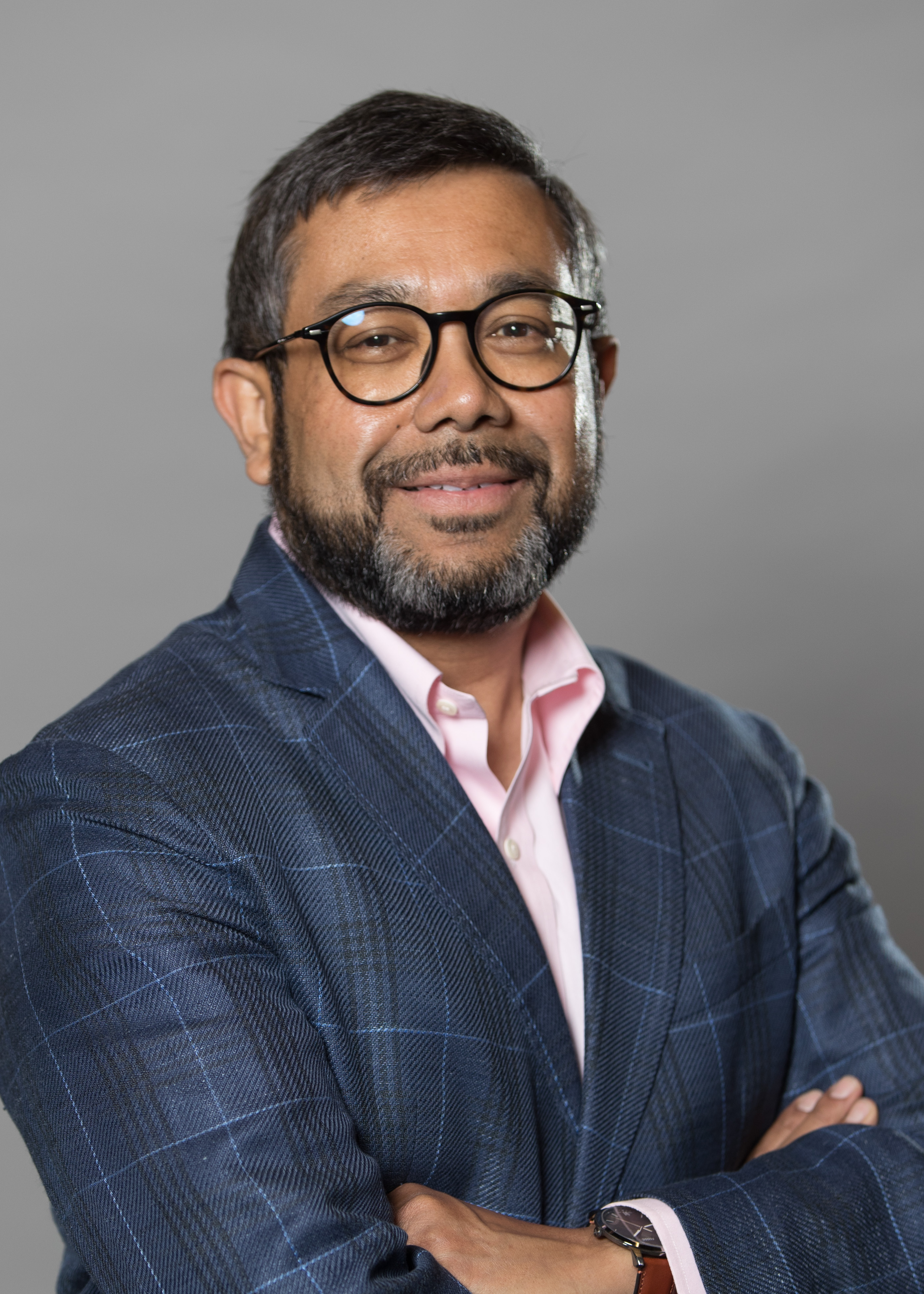 Reza H. Chowdhury
Professor of Finance and Chair
Accounting and Finance
Office: EB2033
Phone: 403-440-6941
Email: rchowdhury@mtroyal.ca
Degrees:
PhD - Finance, University of Alberta
MA - Economics, University of Alberta
MA - Economics (Minor: Finance), State University of New York at Binghamton
BSc - Economics, North South University
BIOGRAPHY
Dr. Chowdhury joined Mount Royal University in 2019. Before starting at MRU, he was an Associate Professor of Finance at the University of Northern British Columbia. He was also the Chair and Assistant Professor of Finance in the Department of Finance, Accounting and Economics at the University of Dubai. Earlier he taught as a sessional instructor at the University of Alberta, Grant McEwan College, and the University of Lethbridge (Edmonton campus). He also worked as a Relationship Manager and a Financial Analyst at American Express Bank before starting his academic career.
Dr. Chowdhury has vast experiences of teaching both undergraduate and graduate courses in financial management, corporate finance, investments and risk management. He does empirical research that examines critical corporate challenges pertaining to developing and emerging financial markets. His interdisciplinary research offers practical and innovative solutions to issues in business and industry. His applied research covers the areas of corporate finance and governance, banks and financial institutions, corporate social responsibility, and small business financing. He also presents and discusses papers at various seminars and international conferences. He has supervised many graduate and undergraduate honors students for conducting their research in the areas of financial management and corporate governance.
KEY TEACHING AREAS
Corporate Finance
Advanced Financial Management
Investment Analysis
International Corporate Finance
Risk Management Finance
Research Seminar in Business Administration
PUBLICATIONS
Chowdhury, R. H., Fu, C., Huang, Q., and Lin, N. (2021). CSR disclosure of foreign versus U.S. firms: Evidence from ADRs. Journal of International Financial Markets, Institutions and Money, 70. 
Chowdhury, R.H., Chun, W., Choi, S., and Friend, K. (2020), Brand and firm values in distinct national cultures. Asia Pacific Journal of Marketing and Logistics 32(8), 1737-1758.
Chowdhury, R.H., and Maung, M. (2020), Accessibility to External Finance and Entrepreneurship: A cross-country analysis from the informal institutional perspective. Journal of Small Business Management 60(3), 1-36.
Chowdhury, R. H. and Maung, M. (2018), Historical ties between nations: How do they matter in cross-border mergers and acquisitions? International Review of Economics and Finance 58, 30-48
Chowdhury, R. H., Choi, S., Ennis, S., and Chung, D. (2018), Which dimension of corporate social responsibility is a value driver in the oil and gas industry? Canadian Journal of Administrative Sciences 36(2), 260-272
Bekele, G., Chowdhury, R. H., and Rao, A. (2016), Analysis of Default Behavior of Borrowers under Islamic versus Conventional Banking, Review of Behavioral Finance 8(2), 156-173
Gill, A., Maung, M., and Chowdhury, R. H. (2016), Social Capital of Non-resident Family Members and Small Business Financing: Evidence from an Indian State, International Journal of Managerial Finance 12(5), 558-582
Chowdhury, R. H. (2015), Equity Capital and Bank Profitability: Evidence from the United Arab Emirates, Afro-Asian Journal of Finance and Accounting 5(1), 1-20
Maung, M. and Chowdhury, R. H. (2014), Credit Rating Changes and Leverage Adjustments: Concurrent or Continual? Review of Pacific-Basin Financial Markets and Policies 17(4), 1-29
Chowdhury R. H., Maung, M. and Zhang, J. (2014), Information Content of Dividends: A Case of an Emerging Financial Market, Studies in Economics and Finance 31(3), 272-290
Maung, M. and Chowdhury, R. H. (2014), Is There a Right Time for Corporate Investment? Studies in Economics and Finance 31(2), 223-243
Chowdhury R. H. and Maung, M. (2014), Time-varying Social Mood and Corporate Investment Distortion, International Journal of Behavioral Accounting and Finance 4(2), 153-174
Chowdhury, R. H. and Maung, M. (2013), Corporate Entrepreneurship and Debt Financing: Evidence from the GCC Countries, International Journal of Managerial Finance 9(4), 294-313
Chowdhury, R. H., Ayyas, N. and Campbell, T. (2013), Relevance of Capital Structure Theories in a Tax-Exempted Economy: Evidence from the United Arab Emirates, Global Journal of Finance and Economics 10(1), 25-40
Chowdhury, R. H. and Maung, M. (2012), Financial Market Development and the Effectiveness of R&D Investment: Evidence from Developed and Emerging Countries, Research in International Business and Finance 26(2), 258-272
Chowdhury, R. H. (2012), Financial Institutions and Firm Efficiency in the Gulf Cooperation Council Countries, International Journal of Economics and Finance 4(3), 170-181