James Stauch
Director
In his role as Director, James has led the creation of non-credit, co-curricular and credit-based and programs for students and practitioners in social innovation, community investment and the economics of social change.  James previously served as a philanthropy executive and consultant, including as senior executive for the Walter & Duncan Gordon Foundation in Toronto. He has served as chair of the Arctic Funders Collaborative, International Funders for Indigenous Peoples, Circle on Philanthropy and Aboriginal Peoples in Canada, and the Canadian Environmental Grantmakers Network.
James has published in American Behavioural Scientist, Urban Affairs, the Association for Nonprofit and Social Economy Research Journal, The Philanthropist, the Northern Review, and Voluntas.  He is the lead author of an annual scan of trends and issues, produced in partnership with Calgary Foundation, and is a leadership faculty member for the Conference Board of Canada's Corporate Responsibility and Sustainability Institute. James is also a regular contributor to the Future of Good and KCI Philanthropy Trends.  His most recent publications include co-authoring a Students' Guide to Mapping a System, published by the Skoll Centre for Social Entrepreneurship at Oxford University, co-authoring In Search of the Althruithm: AI and the Future of Social Good, in partnership with the University of Calgary's School of Public Policy, The Loney Companion: 10 Steps to Starting a Social Enterprise in Canada, produced with Encompass Co-op, and a chapter on the role of business in the community, as part of a forthcoming textbook on the nonprofit sector in Canada, produced by Carleton University and the Muttart Foundation.
Tracy Pfeifer
Administrative Assistant
Tracy moved from Winnipeg to Calgary in July 2001 and started with the Institute in August 2001 when it was originally created.  She left her position working with the dean of the Faculty of Education at the University of Winnipeg to make the move with her husband. Tracy's motto is "change is good" which has served her well as her roles are always changing and she loves the diversity her position brings. Tracy feels very fortunate to work with such an amazing team at the Institute for Community Prosperity.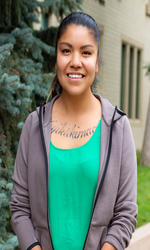 Motoomaakamootstakii - Latasha Calf Robe
Map the System Canada Program Manager
Latasha is a proud Kanaiakii from the Blood Reserve in Southern Alberta. Latasha graduated from Mount Royal University with a BBA in General Management and has spent most of her time afterwards serving in higher education. Latasha weaves together her traditional knowledge and system thinking to combat unjust barriers to education and success for Indigenous people.
Latasha has three children, ultimately, she hopes they grow up in a different society than she did and be able to express pride for their Indigenous culture and identity openly and safely.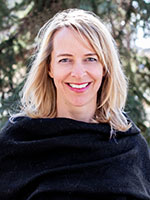 Barb Davies
Social Impact Lead
Barb's background in holistic health intersected with community-based economic development while she was living in rural BC and working on food security initiatives in the Columbia Basin. Upon returning to Calgary, Barb began working for Momentum using systems-based approaches to address poverty reduction. Her work focused on strengthening supports for social entrepreneurship both locally and provincially. In addition, she developed learning initiatives to empower individuals to use economic tools to address social issues, including hosting an award-winning national conference. Barb co-founded Local Investing YYC, served on the board of Green Calgary and participated on advisory committees with Health Canada on regulatory approaches within the natural health sector. As the owner of Vitamins First, a leading natural health retailer in Calgary, Barb built bridges in the community growing awareness for local producers and growers and serving on the board of the Business Revitalization Zone. Barb uses a values-based approach to advance sustainable solutions that prioritize people and place. She can often be found in the mountains nurturing her love of nature and curiosity towards holistic wellness.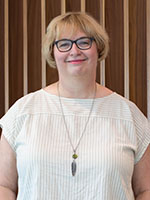 Cathy Glover
Changemaker in Residence
As Cathy retired from an over 16 year career as leader of the Suncor Energy Foundation, she was recognized and gifted with the name Aahpii Pitahgii - White Eagle Woman.  As Elder Casey Eaglespeaker described, he choose this name because of her ability to have a system wide view, to see unique interconnections and to bring people together to create space for collaboration and change.  As a strong proponent of social innovation Cathy and her team created a corporate community investment program that brought together unlikely partners to address complex social issues and transformative change at regional and national levels, while at the same time supporting employee initiatives and local priorities.  While the team developed expertise in working with external partners in the social innovation space, they also found that they gained an ability to work differently within their internal organization, and one of Cathy's accomplishments was co-leading the team that designed Suncor's social goal that focuses on reconciliation.  Cathy has worked on both sides of the philanthropy equation, with an almost equal amount of time working in charitable and non-profit organizations in Calgary ranging from Alberta Children's Hospital and Children's Cottage to the XV Olympic Winter Games and Junior Achievement.  She has an MBA and BSc in Psychology, both from the University of Calgary.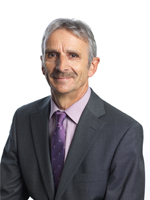 Walter Hossli
Changemaker in Residence
An MRU Alumnus, Walter took Momentum from a start-up to an award-winning organization with 20 programs and 4000 participants per year. After 15 years in the private sector, he studied social work before entering the community sector.  Walter serves in a number of volunteer capacities and has played key roles with several large collaborative or sector initiatives. For example, since 2003 he has been an integral part of Vibrant Communities Calgary (VCC), an organization dedicated to sustainable poverty reduction through the involvement of broad citizen and sector participation.  VCC has succeeded in elevating the City's role in addressing poverty. He has been a member of the Board of Directors of The Calgary Foundation since 2010 and, as of 2015, on the Board of the Canadian CED Network. He wrote "Competition in the Voluntary Sector: the Case of Community Based Trainers in Alberta" published by the Muttart Foundation.  In addition to his leadership work in Canada, Walter regularly volunteers his time and knowledge abroad in Africa and Central America.  In 2011, Health Nexus and 3M Canada recognized Walter as a finalist for the 3M Health Leadership Award, acknowledging outstanding community leaders across the country who have enhanced their community through dedicated contribution and inspiring change.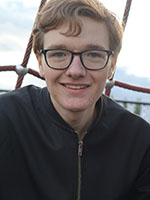 Coleson Proudfoot
Community Engagement Coordinator
Coleson is a Mount Royal University student currently enrolled in the Social Work Diploma program. Interested in pursuing a career in community development, his current work is versatile and includes serving in the Trico Changemakers Studio supported non-profit Generation Indigenous, founding and acting as the President of the Social Work Student Society, producing the Disrupting Good Podcast with Matt Youens and working with Fresh Routes to eliminate food waste. A born and raised Calgarian, Coleson strives to use this summer internship position to promote social innovation and solve social issues facing the city.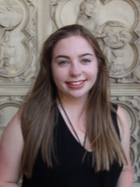 Julia Kaiser
Public Relations and Community Coordinator
Julia Kaiser is a third year communications student studying public relations at MRU. Previously to her role at the institute, Julia worked as the SW Calgary Events Coordinator at DavidsTea and as a part of the promotions team at Corus Entertainment. While the majority of her experience is in event planning and execution, her passions in PR include digital strategy and development, media relations, and writing. She is currently developing a website for The Banff Alpine Racers and does digital strategy and communications planning for a local hair salon. In her free time, you can find Julia practicing highland dancing as she prepares to compete in the provincial championships this spring.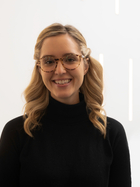 Ashleigh Metcs
Campus Lead, Map the System
Ashleigh is a fourth-year information design student minoring in finance and economics. In the summer of 2018, she interned with the Institute for Community Prosperity and participated in the Map the System Global Final at Oxford University. Ashleigh recently rejoined the ICP team in the role of Campus Lead for the 2020 Map the System challenge. Her role includes supporting MRU participants by providing access to resources and continued learning opportunities.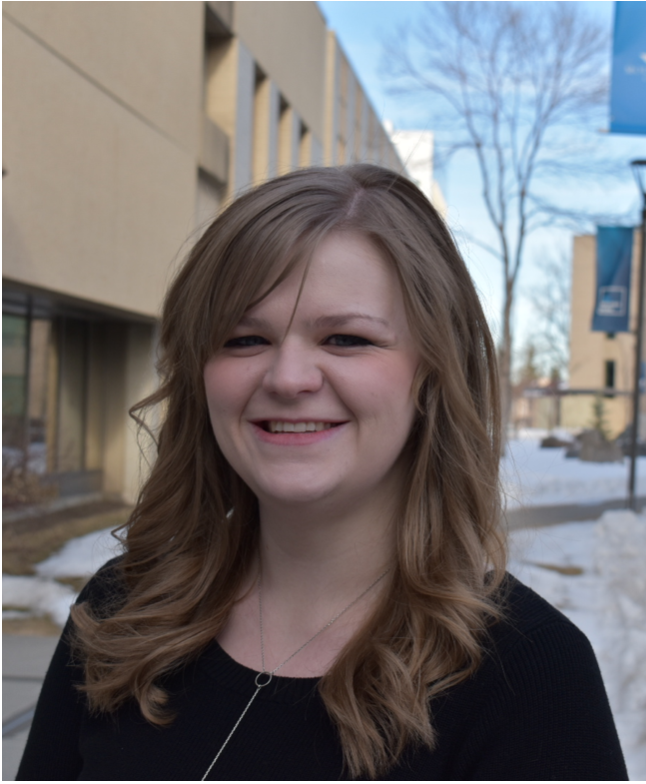 Cordelia Snowdon
Project Assistant
As a recent MRU Policy studies graduate, Cordelia has become a pillar in the Mount Royal Community. For eight years she has sought opportunities to improve the systems she is a part of as she completed her degree and a Social Work Diploma. Cordelia is passionate about enacting system-level structural change by examining how to make policies work more efficiently for the people they serve, and advocates for improving the accessibility of resources, services, and spaces. In addition to being a member of the Catalyst Fellowship and President and Founder of the Students' Distress Centre Club, Cordelia has also served as Students' Association Vice-President Academic, Student Governor, and member of the Peer to Peer Mental Health Program. Cordelia works with ICP in a research capacity to develop ways to improve our governance practices and make decision-making more inclusive. 
E: csnow073@mtroyal.ca