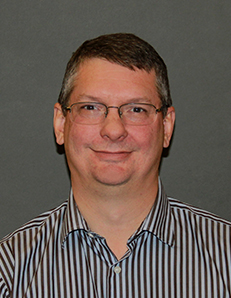 David Hyttenrauch
Education
BA (Windsor)
MA (Windsor)
MPhil (Oxford)
DPhil (Oxford)
Office:
EA3156
Phone:
403.440.6453
Email:
dhyttenrauch@mtroyal.ca
David is a Professor (2018) of English in the Department of English, Languages, and Cultures. His original expertise was in late medieval literature, particularly Arthurian romance. His focus has shifted towards fantasy literature and its medieval roots. He developed Mount Royal's first fantasy course, and in 2020 and 2022 taught a fourth-year course in fantasy world-building, which brought together the overlapping experiences of reading, gaming, cosplaying, creating and writing. He has given a number of guest lectures especially on J.R.R. Tolkien, C.S. Lewis, and George R.R. Martin. He has published and presented on J.R.R. Tolkien's work and served as dramaturge on two professional theatre productions of The Hobbit, in Banff and Calgary.  Most recently, he shared his expertise on goblins with the creative team behind Goblin Macbeth, first performed at The Shakespeare Company in 2022 and now moving to the Stratford Festival for 2023.  He has also enjoyed teaching composition and a broad range of dramatic literature courses. 
Dedicated to service leadership, he served as Chair of English, Languages, and Cultures from 2012 to 2020, including the merger of the former departments of English, Languages, and Cultures, in 2015.  He then served as Chair of Interior Design from 2020-2022.  He was Chair of Mount Royal's Academic Council from 2002–2005, President of the Mount Royal Faculty Association from 2005-2010, and President of the Alberta Colleges and Institutes Faculties Association from 2010–2012.