The Creative Writing minor offers the opportunity to develop expertise in writing fiction, poetry, stage plays, screenplays, nonfiction and other forms of imaginative literature. This cross-disciplinary minor involves a total of eight courses including at least two at the 3000-level or higher.
Career possibilities when combined with a Bachelor's degree
Teacher

Editor

Writer

Arts Sector Worker
Arts Administration
Community Development 
Learn more about the Creative Writing minor requirements and current courses offered.
Introduction to writing poetry
Develop your creative writing with writerly readings and analysis of published contemporary poetry. You will be encouraged to explore a range of styles, as well as experiment, play with, write and rewrite their own work in light of critiques by fellow students, the instructor and the implicit examples found in literature.
Introduction to writing fiction
In this workshop-based course, you will acquire the skills, understanding and practice you need to write, edit, and discuss your own original fiction. The course will result in the completion of an original portfolio which can be used to apply for entry to upper-level courses.
Writing about images
This foundational composition course focuses on writing about images. You will refine their understanding and practice of the structures of writing by responding to and analyzing images.
Technical writing
This course focuses on the principles and techniques of technical writing. Through analysis of selected technical prose and directed writing practice, students will develop competence in the presentation of technical information for a variety of audiences.
Editing: theory and practice
Building on previous literature and writing courses, this course introduces you to the multifaceted, ethical work of the professional editor. It balances theoretical inquiry with practical training in preparing creative and scholarly works for publication. You will acquire skills in copy editing of manuscripts, style-editing, and editorial feedback, and practice intensive self-editing and peer review.
Script writing
This course explores the theory and practice of writing for stage, screen, and live performance. Workshop exercises will focus on developing dramaturgical skills needed for writing dialogue, plotting action, using generic conventions, and developing characters. You will have the opportunity to create your own plays, screenplays, or performance pieces.
Experiential studies in creative writing
This course offers you the opportunity to apply your creative writing skills to an experiential life writing/ fact-based project. You will be partnered with subjects by one of our partner community organizations and conduct a series of interviews as a basis for the creation of an original piece of writing, performance or multi-media work.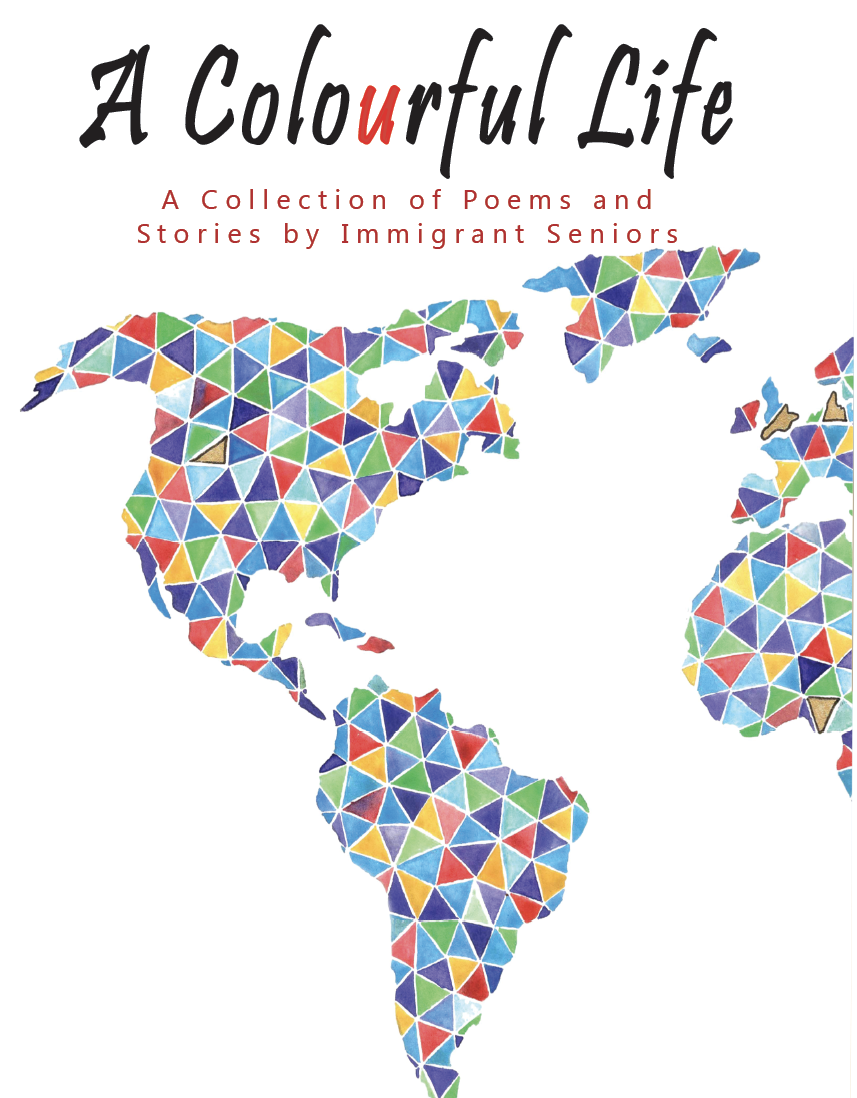 Life Writing Project
In 2013, our faculty and students begin working with United Active Living and the Garrison Green Seniors Residence to create the Life Writing Project. During our wonderful partnership, many of the interested seniors at Garrison Green were published several times throughout the series. This unique opportunity brought accomplished creative writing students together with senior citizens in a semester-long series of interviews that culminate in an anthology of published work.
In 2019, the Immigrant Services Calgary reached contacted one of our faculty members to teach "Creative Writing to Seniors" and this presented a new opportunity to design a different approach to the Life Writing Project. 
A Colourful Life: A Collection of Poems and Stories by Immigrant Seniors, was the result. This anthology was a first for Immigrant Services Calgary and launched with great fanfare to a full house of seniors and community members and also, in attendance, was the Honourable Josephine Pon, Minister of Seniors and Housing with the Government of Alberta. You can check out the story here.
This project has a curricular tie-in with our capstone course, "Experiential Studies in Creative Writing".
 I feel very much enjoyable in this class. This will help us to connect others. At first, I feel shy but now I feel pleasure. At first I cannot speak English, now I can say something and understand language. I passed my days very pleasure. Every person is friendly to another. Writing class is very much helpful to me. It helps to write something and talking with others. Writing is good exercise of our brain. It helps us to work the brain. Brain is good, our health is good. Creative writing helps us to protect our brain.

— Student, Community Initiatives for Immigrant Seniors Program (CISP)
Meet your Creative Writing instructors