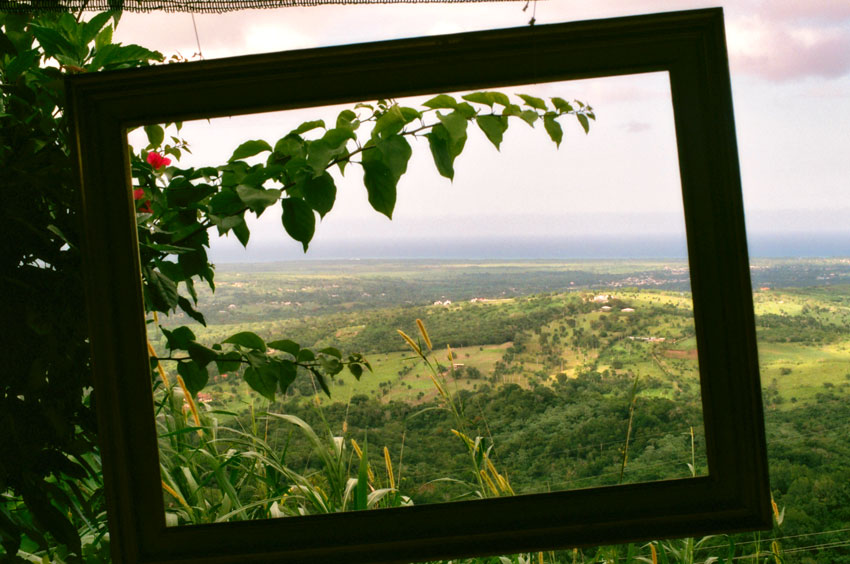 Spanish is the third most widely spoken language in the world, with more than 470 million speakers. Spanish is the official language in 21 countries and estimates indicate the USA will be the country with the most Spanish speakers in the world by 2050. A minor in Spanish Language and Hispanic Cultures will develop your communication skills in Spanish. and will deepen your understanding of the cultures of Latin America and Spain.
Career possibilities when combined with a Bachelor's degree
This minor is an asset for students majoring in English, History, Sociology and Anthropology, and for Business students pursuing career paths in international contexts.
Teaching
Tourism
Social Work
Immigration Services
Intercultural Communication
International Relations
Business
Learn more about the Spanish Language and Hispanic Studies minor requirements and current courses offered.
Sample courses
Beginners' Spanish I
Introduction to the Spanish language with no prior knowledge. You will get training in listening, speaking, reading and writing Spanish in its cultural context.
Beginners' Spanish II
Develop basic communicative skills, as well as, further develop skills in reading, writing, listening and speaking Spanish.
Intermediate Spanish I
Builds on basic knowledge and skills. Further develop your communication skills in Spanish, as well as, the study of some cultural aspects of the Spanish-speaking world.
Business Spanish I
Familiarize yourself with business terminology in Spanish, and improve your ability to understand and produce business-related texts.
Oral expression and composition
Develop oral and writing skills through an analysis of cultural readings taken from journalistic, scientific and literary texts. You will learn oral and written strategies to further develop your communicative ability. Various styles will be explored, including dialogues, summaries, narrations and short essays.
Introduction to contemporary Latin American cultures
Develop an understanding of societies and communities in Latin America, through the exploration of their art, music, religious practices, folklore, literature and film. You will critically examine how the encounter of European and Indigenous cultures originated unique, multicultural and diverse societies in Latin America.
Contemporary Spanish culture and society
Discover contemporary Spanish culture and society, from the economic modernization in the 1960s to modern times. You will explore topics ranging from race, nationalism and identity, to gender and faith. You will also learn about the importance of place, home life, schooling and the workplace.
Select topics in language, literature and culture
Study the language, literature and culture of the Hispanic World. Select topics may include Latino culture and literature in the USA, Spanish American Foundational novels, transatlantic texts, bilingualism, Spanish for specific courses, among others.
Ibero-American cinema
Survey the history, growth, singularity, and cultural impact of Iberian and Latin American cinemas in the world. Several films, documentaries, and/or short films will be analyzed. Specific Hispanic cinema terminology will be employed in order to understand the New Latin American Cinema movement and the "Latino-Spanishness" through film.
High-intermediate Spanish I
Attain a high-intermediate level of language proficiency and gain a more in-depth understanding of Hispanic cultures. You will explore and analyze oral and written contemporary texts from the Spanish-speaking world. A strong emphasis is placed on vocabulary enrichment, grammatical accuracy and improvement of oral and written discourse.
Placement test
Students with previous knowledge of Spanish are required to contact the Spanish coordinator in order to take a placement test to determine the appropriate course level, prior to registering in a Spanish course. 
Students' online journals — papers and projects
El texto hispanoamericano — The Spanish American text (online journal for undergraduate research) 
Experiences in Spanish-English Translation/Experiencias de traducción español-inglés — A refereed journal of quality translations by Mount Royal students of the Spanish program
Teaching opportunities
Cultural Ambassadors: North American Language and Culture Assistants in Spain (Application deadline every year: March)
International study
You will be strongly encouraged to study abroad. Exchange programs with universities in Mexico, Colombia, Chile, Ecuador, Peru and Spain give you opportunities to experience a different culture, practice your language and communication skills and develop new friendships.
Learn more about international study opportunities.
For program planning, course selections and academic advising, visit Academic Advising Services.
Meet your Spanish Language and Hispanic Studies instructors