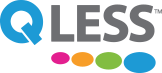 The Office of the Registrar is now using QLess for in-person service. Join the virtual line and wait where you want!
---
Credit Registration (Registration Help Line)
Email: creditregistration@mtroyal.ca
Phone: 403.440.3303 or Toll free 1.877.676.0686
Fax: 403.440.6740
Student Awards
Email: awards@mtroyal.ca
Phone: 403.440.6305
Financial Aid (Loans, RESP's)
Email: financialaid@mtroyal.ca
Phone: 403.440.3303
Records
Email: studentrecords@mtroyal.ca
Phone: 403.440.3435
Fax: 403.440.6740
Convocation
Email: convocation@mtroyal.ca
Hours of operation
Mon, Wed, Thurs, Fri - 8:30am - 4:30pm
Tuesdays - 9am - 4:30pm
Mailing and street address
Registrar's Office (Room A101)
Mount Royal University
4825 Mount Royal Gate SW
Calgary, Alberta
T3E 6K6
Financial Services is available at 403.440.6310 or studentfees@mtroyal.ca
If you are a sponsored student and have been approved to have your tuition and mandatory fees billed to a third party (employer/sponsoring agency - Advancing Futures/Band), you must ensure that all proper documentation is forwarded to Financial Services before each fee deadline.
Provincial Student Funding Office & Lender Contacts
While Mount Royal is not directly affiliated with provincial funding offices or lenders, we have put together a list of

contact information by province

, to help you reach the appropriate office(s).
 
To protect Mount Royal students' personal records and information, our staff and faculty are required to follow the Freedom of Information and Protection of Privacy (FOIP) Act. We are not permitted to release records or personal contact information to any third party without prior written approval from the student.