Objectives of the program
We are proud to be a professional program with high standards for aviation education. One way in which we ensure these standards are met is to be an Aviation Accreditation Board International (AABI) accredited program.
On November 2020 MRU complies with AABI Policy 3.4.2
In addition to the knowledge and skill required to obtain the Commercial Licence and Multi-Engine Instrument Rating, students learn about human factors and safety, team work, leadership and decision making. These are important skills required by professional pilots.
Leadership skills, human factors and application of safety standards, and the ability to work well with others are skills that are integrated into both the classroom and flight training portions of the program.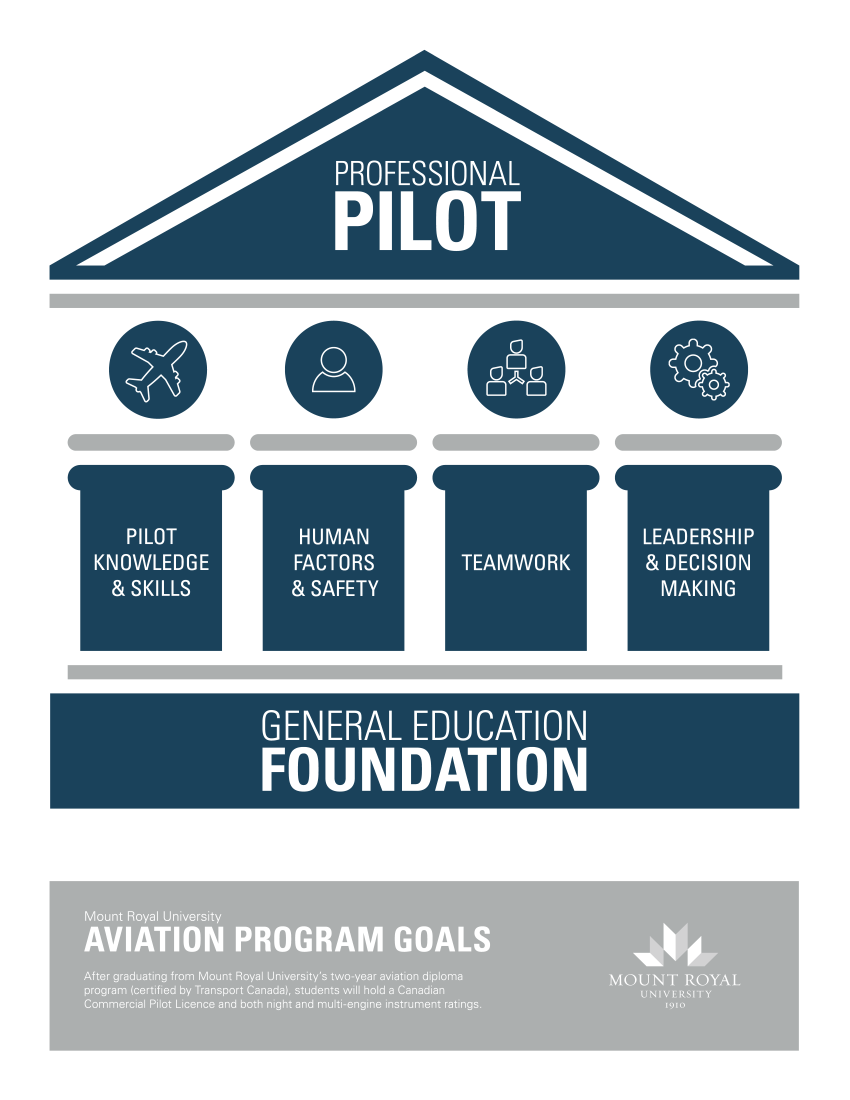 Program assessment measures
The unique Aviation Diploma combines the flight training you need to become a commercial pilot with an academic diploma. Students are assessed in academics and flight training. A minimum grade of "C" is required in aviation courses. Flight training consists of 10 courses, each requiring a check flight at the end to ensure the required outcomes are met.
Graduation rates
We have a 100% graduation rate for students who enter the second year of the program.
Rates and type of employment of graduates
MRU Aviation graduates have an average employment rate of 100% after completing the Aviation Diploma. Over the last two years graduates have been employed with the airlines, charter and corporate operations, as flight instructors and with pipeline patrol operations.