Sustainability News & Events
Sustainability Fair - March 30 & 31, 2022
Sustainable MRU and partners will be hosting our annual Spring Sustainability Fair March 30 - 31, 2022.
Attend one or all of the following activities offered:
Totally Terrarium!  Terrarium building workshop (Registration Required)
Speaker Series featuring speakers from the City of Calgary, Alberta Ecotrust, ECO Canada, GoElectric Vehicle Corporation, ENMAX, and GFL Environmental! (Registration Required)
Information Fair on Main Street featuring local and MRU representatives
Climate change book display curated in the RLLC
Learn more about the speaker schedule and activities registration here.
SAMRU Good Food Box
The Good Food Box, a barrier-free program operated by the Community Kitchen Program of Calgary, allows you to purchase fresh, healthy fruits and vegetables at an affordable cost! Good Food Boxes are delivered to the Students' Association once a month. You can place your orders at SAMRU Reception.
Indigenous events listing
See list of events hosted by Mount Royal and local communities including:
Otahpiaaki

Rock Your Moccs!

Metis Week
In the News

Garden to Plate is for everyone
A Mount Royal University community-based research project continues to successfully support local families in growing and preparing healthy food.  Read more here.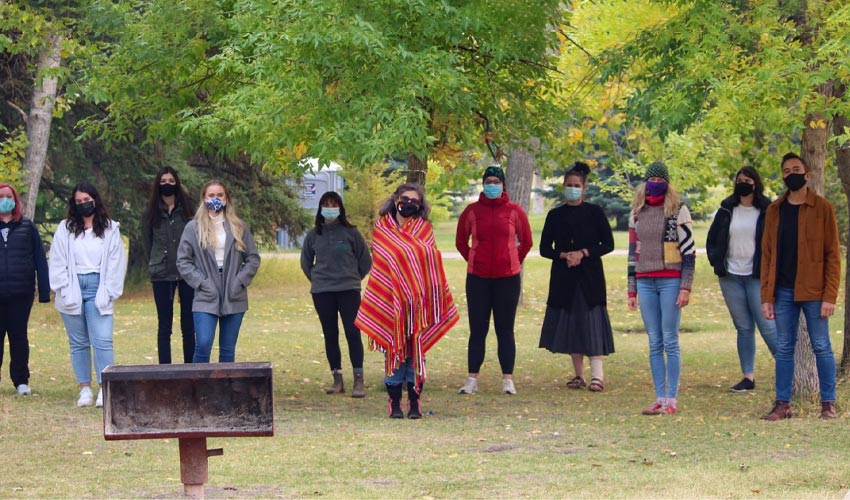 Student research moves towards a more just and sustainable future
Catamount Fellowship students have been spending the 2020/21 school year gaining hands-on experience trying to understand the root causes of community-identified ecological, social, economic and cultural issues, including the long-term impact the pandemic will have on Calgary.  Read more here.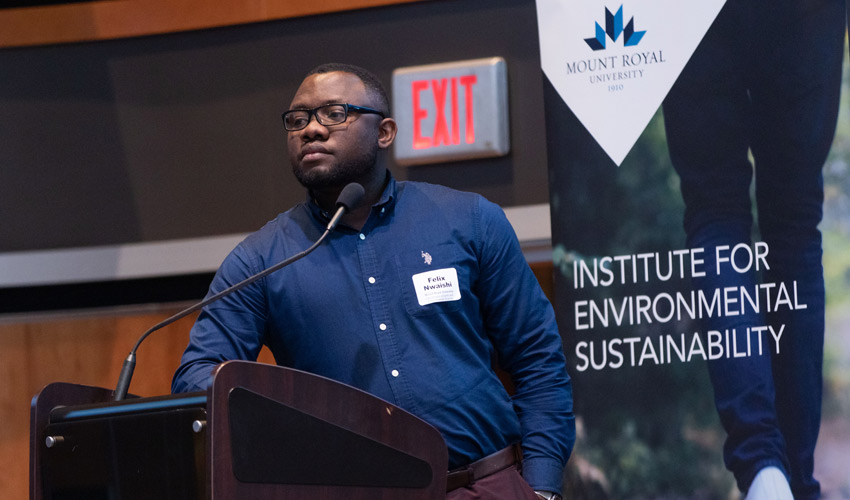 MRU's World Wetlands Day Symposium dives into world's water crisis
As the world faces a freshwater crisis, the Institute for Environmental Sustainability (IES) at MRU brought together wetlands experts at a virtual World Wetlands Day on Feb. 2.  Read more here.